Gov. Gregoire not running
Posted:
Updated: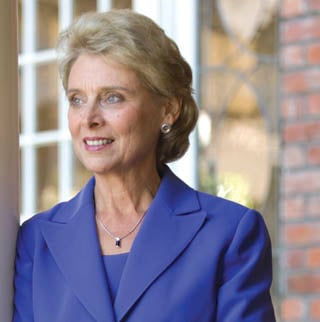 Gov. Chris Gregoire not running
OLYMPIA, Wash. (AP) - "With the fullest heart and humblest head," Washington Gov. Chris Gregoire announced she is not running for re-election to a third term.
At her announcement Monday at the Capitol, Gregoire said she intends to work hard the next 18 months to pull the state out of the recession. "We're not stopping."
Gregoire said she had no plans after leaving office except to spend more time with her family. She said she will do everything she can to support the re-election of President Obama "but that doesn't mean I'm looking for a job."
President Barack Obama is applauding Gregoire for her years of service. The President says he will miss her "outstanding leadership."
Obama says Gregoire "has demonstrated relentless determination in her efforts to foster economic growth, strengthen the communities she serves and improve the lives of millions of Americans." He says she has been a fierce advocate for American businesses and worked tirelessly to open up new markets for American goods abroad.
Obama says Gregoire has fostered bipartisanship among colleagues at the National Governors Association and helped build common-sense solutions.
Gregoire also said she told Rep. Jay Inslee about her decision Sunday night and urged him to run for governor. He says he will announce soon whether he will run for governor. Inslee said he appreciated Gregoire's service during difficult economic times and that he would make his campaign intentions known shortly.
He has served in Congress for more than a decade, representing the 1st Congressional District that covers northern suburbs of Seattle. Inslee has been positioning himself for a potential gubernatorial campaign, and Democrats widely view him as a favored candidate.
Attorney General Rob McKenna announced last week that he would seek the Republican nomination.