More about Oregon fatal plane crash victims
Posted:
Updated: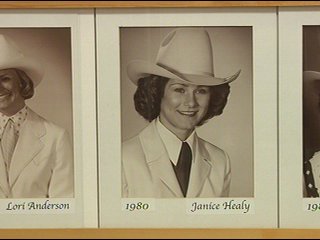 PENDLETON, Ore. -- The Umatilla County Sheriff's office has identified the three people involved in a fatal plane crash near Ukiah, Oregon. They say Janice Davis, 51, from Hermiston, Ned Kayser, 53, from Klickitat County, and the pilot, Gerald Hunter, 74, from Klickitat County all died in the crash.
All three had a big impact on the rodeo community in Eastern Oregon. " Davis is a past Round-Up Queen. Her daughter is a past Round-Up Princess, and she was really involved in her children lives. They were actually flying to see her daughter as a contestant in barrel racing in the national finals," says Sheriff John Trumbo with the Umatilla County Sheriff's Office.
Trumbo says Kayser was a rancher in Goldendale and the pilot, Hunter was his employee.
Ms. Davis began her career with the Hermiston School District a decade ago, serving initially at the high school and then at Sunset Elementary School in special education and front office support capacities.
For the last seven years, she has served Armand Larive students and parents as a special education secretary and administrative assistant.
According to Armand Larive Principal Jon Mishra, "Janice had an infectious smile and was always willing to go above and beyond what was necessary to support fellow staff and students. She was greatly admired by her peers and adored by the students and parents she came in contact with every day." Smith relayed the District's condolences to family and friends of Ms. Davis during the Board Meeting. "We are like one big family in the Hermiston School District. When we lose one of our own, it is felt across the entire school community. Armand Larive will not be the same without her."

Emergency officials were able to locate the wreckage and victims Monday afternoon near Ukiah.
"It was real rugged. It took us a while getting in there. Actually the forest services blazed a trail for us. They had people who camped at the sight all night keep people out," says Trumbo
The plane crashed sometime late Saturday night or early Sunday morning. Civil Air Patrol reported the plane missing around 7:00 p.m. June 12th. The Bellanca single engine aircraft took off from Dallesport, Washington and was headed for Wyoming.

The FAA and NTSB are investigating, along with help from the Umatilla County Sheriff's office.