Yakima Bears Roster Begins to Shape Up
Posted:
Updated: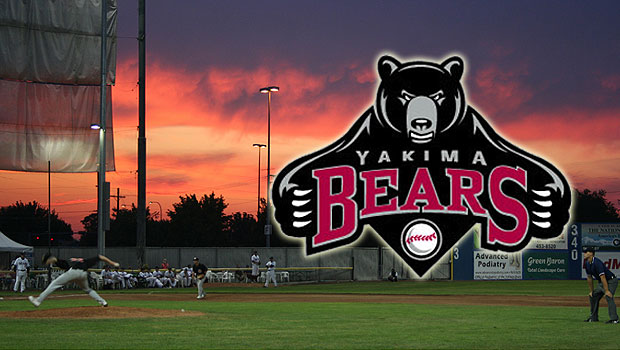 YAKIMA, Wash. -- The Yakima Bears have received a partial roster from the Arizona Diamondbacks that is expected to be completed before Friday, when the Bears start the season with a road game against the Vancouver Canadians.
Among the 15 player names given to the Bears by the Diamondbacks are eight who have previously played for the Bears. Set to return are five pitchers: Justin Albert (2009-2010), Teo Gutierrez (2010), Kable Hogben (2010), Miles Reagan (2010), and Greg Robinson (2010). The returning three position players all played for Yakima in 2010: third baseman Jimmy Comerota, and outfielders Justin Hilt and Henry Zabala.
Only three of the 52 players drafted last week are among the initial list of players. Those players include right-handed pitcher Evan Marshall (4th round) out of Kansas State, left-handed pitcher John Pedrotty (13th round) out of Holy Cross, and infielder Garrett Weber (22nd round) out of Fresno State. Several more drafted players are expected to be added prior to Friday's season opener.
One player who will celebrate a homecoming with the season opener against the Canadians is infielder David Narodowski, who is from Vancouver, British Colombia. He is one of two players from Canada on the roster, with left-handed pitcher, and Toronto native, Adam Kudryk being the other. Kudryk is entering his first season in affiliated professional baseball, as he was signed in the off-season by the Diamondbacks after playing with the Mississauga Twins of the Intercounty Baseball League in Canada last summer.
Nine pitchers, one catcher, three infielders and two outfielders comprise the current players known to be joining the Bears. The incomplete roster with these 15 players can be found on the next page.
After starting the season with five games in Vancouver, British Colombia, the home opener for the Yakima Bears is Wednesday, June 22nd and will be followed by five more games during the first homestand.