Teen deaths devastate Kittitas County Community
Posted:
Updated: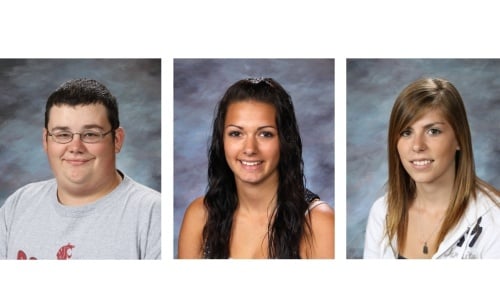 KITTITAS, Wash- Two high school students are dead and one is in serious condition after they crashed their car into a ravine about 15 miles north of Ellensburg Thursday night.
The Kittitas County Sheriff's Office says the three students were camping with other teens in Cooke Canyon where they had been drinking. They left the campsite at around eight-thirty. Their friends found the car crashed in the ravine hours later.
Like the rest of the Ellensburg High School community, Assistant Principal John Graf showed up for the second-to-the-last-day of school to find out 16-year-old Taylor Lanning had died the night before.
"You know, kids are excited about getting out for the school year and to hear about this news it's just heartbreaking for the kids," says Graf.
He says Taylor was popular and outgoing. Sadly she's not the first student he's lost to drug or alcohol related incidents.
"I've been an educator for nearly 20 years and I have at least that many students that have died," Graf recalls.
Kittitas High School had two students in that car.
"It's not anything you really expect. I mean, kids believe they're immortal at that age," says Kittitas Secondary School teacher Steve Willson.
Willson says 16-year-old Colby Allemand, who died at the scene, was an all-American boy who loved hunting and fishing.15-year-old Kassidy Gillmore is at Harborview Medical Center in Seattle and is currently listed in serious condition. Friends say she is sweet.
"Everybody in the community would have known those two kids. The entire school district has like 500 kids in it," says Willson.
"I'm sure, no doubt the community will rally for the Lanning family and the Allemand family," says Graf.
There will be a vigil for the students Friday at 7pm at Kittitas High School.