Congressman Hastings in Yakima
Posted:
Updated: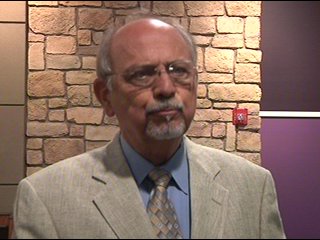 YAKIMA, Wash.--Republican Congressman Doc Hastings was in Yakima Friday to visit the new Junior Achievement World facility.
While touring the facility he spoke about various issues he's dealing with in Congress right now.
Hastings is the Chairman of the House Natural Resources Committee and has played a key role in continuing the progress of oil drilling on the North Slope of Alaska. Many are calling for more drilling to reduce gas prices and our dependence on foreign oil. The Congressman recently visited the North Slope and says seeing it first hand has given him a better understanding of how to move forward.
"The potential resources we have up there is absolutely tremendous and the companies that are up there and the exploration that's going on right now is pretty remarkable to see," said Congressman Hastings.
The Obama administration and opponents of Hastings' latest bill, which aims to help expedite the drilling project, say that it will only force federal regulators to go around different environmental laws.
The Congressman also talked about former New York Congressman Anthony Weiner and the scandal surrounding him.
Weiner resigned yesterday following 2 weeks of controversy about explicit photos and messages he sent to various women.
"It was conduct unbecoming of a Congressman and the political pressure that was put on him, particularly by the democrats," said Congressman Hastings. "He did the right thing, in my view to resign."
During his resignation Weiner again apologized for the, "personal mistakes I have made and the embarrassment I have caused."