Yakima Health District Centennial Relates Past Issues to Present
Posted:
Updated: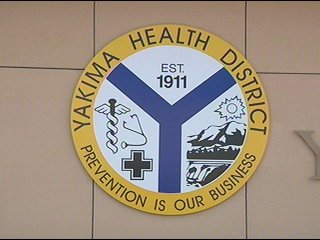 YAKIMA, Wash. -- The Yakima Health District has reached the century mark. It is the oldest county health district in the country. As much as times have changed, some of today's health issues are the same as they used to be. Today our drinking water is a big health focus, but probably not to the extent of 100 years ago when another sewage issue in the form of a typhoid outbreak was a major reason why our local health district was founded. "To put it more crudely, we were eating our own poop. Again, that's kind of a crude way to put it but that disgusting fact is the basis of the epidemic and why people were getting so sick," said Admiral Patrick O'Carroll of the United States Public Health Service.
So formed the Yakima Health District. Now there are more resources, technology and information, but water has always been a top priority. "It's just an ongoing situation that has changed--the organisms into chemical, and so forth, but it's still a drinking water issue," said Gordon Kelly, Yakima Health District Environmental Health Director.
Health leaders spoke to local politicians and each other about the achievements of the health district. Still more can be done. This upcoming school year the community department of the health district is working with the high schools and teen moms to help them graduate. "If you can help girls to finish high school, they're going to have a better job, and therefore a better situation for their family," said Sheryl DiPietro, Yakima Health District Community Health Director.
DiPietro added that her department is also working on making Yakima a healthier community. They have received more funding for the county to access healthier foods and increase physical activity.