Wenatchee Wins 12th Straight, Clobbers Walla Walla 15-2
Posted:
Updated: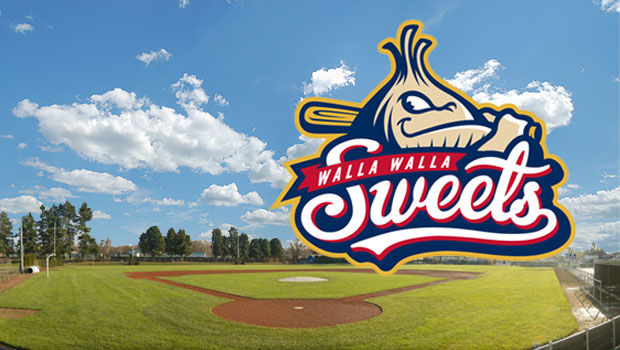 WALLA WALLA, Wash. -- It's not often that the first play of the game will be preview of what is to come. On Friday night it was. Breland Almadova beat out an infield single to lead off the game and things went downhill from there as the Wenatchee Applesox pounded out a 15-2 victory over the Walla Walla Sweets at Borleske Stadium.

An infield error followed and after the first three outs were recorded it was already 3-0 Applesox. They were held in check the next two innings but erupted for 12 runs over the next five innings to cruise past the Sweets. A sac fly in the fourth made it 4-0 and Wenatchee answered Walla Walla's first run of the game with three runs in the fifth on a bases-clearing triple by Payden Cawley Lamb.

Walla Walla scored again in the fifth but this time Wenatchee answered with four runs in the sixth. Adam Nelubowich ripped a two-run double and Brock Gates followed with a two-run home run to left-center, making it 11-2. Wenatchee capped the scoring with a pair of runs in the seventh and eighth innings and got superb pitching all night.

Mike Murray started for Wenatchee and struck out four in the first two innings and allowed just three hits and two runs in five innings, earning his fourth win of the summer. He allowed a two-out double in the first before retiring seven straight heading into the fourth. Scott Gottschling greeted him with a home run over Borleske Blue in left, his first of the summer. Gottschling just arrived earlier in the day from his home in California.

The Sweets touched Murray for another run in the fifth as a beautifully excuted hit-and-run by James Campbell and Kevin Hawk put runners on the corners with one out. Campbell then scored on a Denver Chavez fielder's choice ground ball. That would be it for the Sweets. Garrett Tygerson took over in the sixth and pitched the final four innings, allowing just a one-out walk in the ninth.

Wenatchee got multiple hits from five players and three RBI each from Nelubowich, Gates and Cawley Lamb. Nelubowich and Cawley Lamb each had four hits and Erik Munzer scored four runs.

Daniel Jewett started for the Sweets and pitched well after the tough first inning. He got a 1-2-3 second, the only inning Wenatchee didn't get a baserunner, and allowed just one more hit before leaving after the fourth. He gave up four runs (two earned) on three hits and was saddled with his first loss of the summer. Four Sweets relievers combined to give up 11 runs on 14 hits over the final five innings.

Walla Walla and Wenatchee continue their three-game series Saturday night at Borleske Stadium with first pitch scheduled for 7:05 p.m. Derek Peterson will be making his first start of the summer for the Sweets and will be opposed by Aaron Brooks.