Applesox sweep, win 14th straight
Posted:
Updated: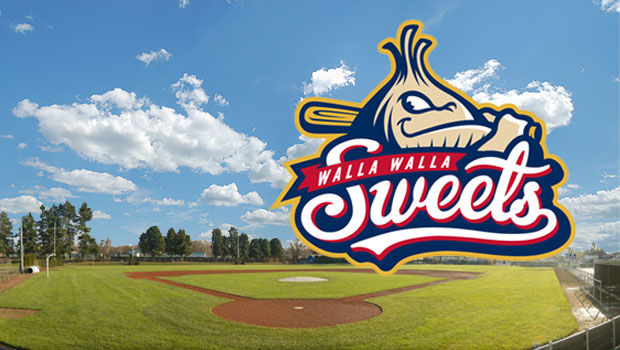 WALLA WALLA, Wash. -- It would have taken near-perfect baseball to beat the Wenatchee Applesox this weekend. The Walla Walla Sweets could not produce that on Sunday, committing two costly errors and going hitless through the middle innings as the Wenatchee Applesox completed the three-game sweep with a 5-1 win on Sunday night at Borleske Stadium.

Unlike the previous two nights, the Sweets (5-7) got off to a good start. Walla Walla starter Tim Culligan struck four over the first two innings and the offense gave him a 1-0 lead in their second at-bats. Brenton Allen worked a one-out walk, Goose Kallunki singled and Alex Stanford ripped a single into right that scored Allen with the first run. The hit extended Stanford's hitting streak to four games and his home hitting streak to seven.

Like they did all weekend, Wenatchee (14-1) responded immediately. With one out and a man on first, Breland Almadova's single to right bounced away from Allen and Pat Valaika scored all the way from first. Culligan kept it to one run thanks to a nice defensive play by Kalani Brackenridge at third base. Starting for the first time in over a week and half and for the first time at third base, Brackenridge fielded a ground ball down the line and threw home to get Almadova trying to score.

The Applesox took the lead for good in the fourth thanks to another defensive miscue. Ryan Barnes singled to left with two outs, scoring Cawley Lamb and advanced to second as the throw bounced away. Pat Valaika followed with a single to right that scooted under Allen's glove, scoring Barnes and sending Valaika to third.

Those were the only blemishes for Culligan. The right-hander pitched well over five innings but had to come out due to a high pitch count. He struck out the side in the first and ended his night by striking out the last two batters of the fifth with runners on second and third.

Walla Walla's offense, however, never got going. Held to three runs on six hits in the first two games of the series, the Sweets collected three hits in the first two innings off of Wenatchee starter Alex Phillips. The lefty was lights out after that. A line out to short ended the second inning and started a string of 13 straight batters set down. Only three balls left the infield between the third and seventh innings and all were caught. The streak was snapped by back-to-back singles to start the seventh but he quickly recovered and retired the next three hitters to end his night. He gave up five hits, walked one and struck out six to earn his third win of the summer.

Aaron Hoverson tossed two innings of relief and gave up two runs before Kyle Anderson got a 1-2-3 ninth. Almadova, Adam Nelubowich and Brock Gates all extended their hitting streaks to nine games and all but two Applesox had hits. Wenatchee has won 14 straight games, a WCL record and went a perfect 9-0 on their longest road trip of their summer.