Richland Superintendent talks about his first year
Posted:
Updated: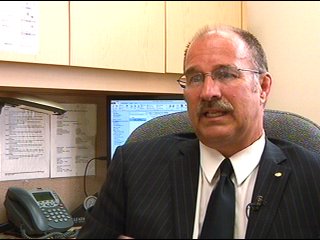 RICHLAND, Wash.-- As school winds down, the Superintendent for the Richland School District is wrapping up his first year there. Dr. Jim Busey came to the Richland School District last year after more than a decade as the Superintendent of Lake Chelan Schools.
Busey says this year, he focused on learning all about his new district. He explains, "The whole part of just getting to know one another, getting to know the staff and getting to know the programs, has been my key focus of the entire year." As part of that, he's spent a lot of time in the district's 17 schools. "My goal is to get into every building, every month," says Busey.
He says he's also worked hard on communication. "Communicating our board level issues, our committee issues, and trying to make sure that we're reaching out to all of our employee groups, as well as our community. So they can read that information, they can also listen to the information on the website," he explains.
This biggest challenge this year has been budget cuts. He says, "We're working through those and we actually looked at the mid-year cuts and we did not make any cuts directly in the classrooms." Dr. Busey hopes to be able to continue to do that. "The other part with the budget cuts is to try to make the least impact on student learning." However, he says that's going to be hard with millions more slashed from state funding. He explains, "Obviously, as we move towards this budget and we're putting those plans together right now, we're going to have to make some adjustments to have that balance of the finances and the least impact in the classroom."
Of the future, Busey says, "I've really really enjoyed the first year and am looking forward to next year and years to come."