Walla Walla Shuts Down Portland, 3-0
Posted:
Updated: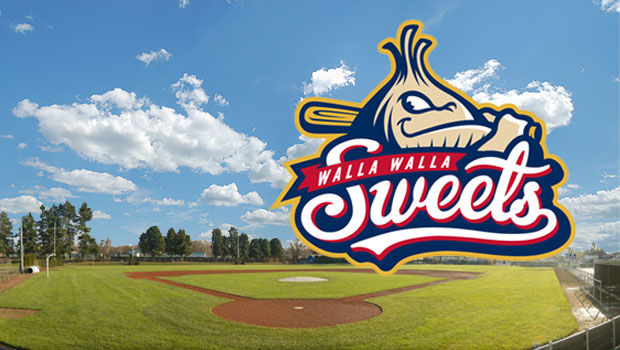 WALLA WALLA, Wash. -- The Walla Walla Sweets needed something positive after a tough weekend against Wenatchee. They got that in the form of a 3-0 shutout victory over the Portland Stars on Monday night at Borleske Stadium, snapping a three-game losing streak.

Walla Walla scored all the runs they needed in the second and third innings and three pitchers combined for their third shutout of the summer. Drew Fittry started and allowed just one baserunner over the first two innings. He allowed back-to-back two-out singles in the third but got out of it with a pop out and was helped out of a fourth inning jam by two nice defensive plays.

Nicolas Lavin ripped one down the third base line and Chase Cornish tried to go first-to-third but was thrown out by left fielder Nick Gentili. Two batters later, Gabe Rowe's ground ball to third was gobbled up by James Campbell and his low throw to first was scooped by Austin Heaps, ending the threat.

Fittry's night came to an end in the fifth after a one-out walk and Ryan Richardson took over from there. The right-hander allowed a single to the first batter he faced, loading the bases, and then got a strikeout and ground out to end the inning. He added on two more scoreless innings after that and handed the ball and a 3-0 lead off to Sean Santschi in the eighth. Richardson threw 46 pitches, 31 for strikes.

Santschi closed the door, earning his first save of the summer. Coming off to rough outings, Santschi induced an inning-ending 6-4-3 double play in the eighth and then after allowing a leadoff single in the ninth, got three straight ground outs to end the game.

All three of Walla Walla's runs came in a two-inning stretch early on. Gentili started a two-out rally in the second with a sharp single to left, stole second and scored as Andrew Mendenhall's ground ball to short was thrown away at first. Kevin Hawk followed with an RBI single to left, scoring Mendenhall and giving the Sweets a 2-0 lead.

Robbed in his first at-bat, Stanford made sure the ball he hit in the third was uncatchable. The second baseman led off the inning by ripping a pitch over the fence in right field for his second home run of the summer. It pushed the lead to 3-0 and the Sweets would not score again.

That was OK with the pitchers. The Sweets walked two and struck out seven on the night and the defense made just one error. They also made several nice plays, including Stanford's sliding grab of a soft-liner in shallow right field. Chance Kopacz led the offense with three hits and Gentili collected his first two-hit game of the summer. Stanford's home run also extended his hitting streak to five games and he has now hit safely in all ten games he has played at home this summer.

Tommy Banta was the tough-luck loser tonight, giving up three runs (one earned) over five innings. He walked two and struck out three before handing the ball off to Gary Steindorf to start the sixth. Steindorf started the game at first but ended the game by throwing three scoreless innings of relief. He allowed just three hits and worked out of a bases-loaded jam in the seventh by getting a fly out to left.

Walla Walla and Portland finish their two game series on Tuesday night with a 7:05 p.m. start. Geoff Soja will get the start on the mound for the Sweets, his first of the summer. It's also Kids Day at the park, with all kids 12 and under receiving a ticket for $1 when accompanied by an adult. It will be the Sweets final game of an eight-game homestand as they head on the road Thursday for a six-game trip.