Partnership makes organic farming permanent at local farm
Posted:
Updated: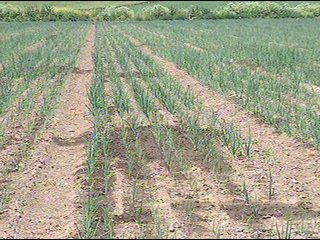 OUTSIDE WALLA WALLA, Wash.-- On the Williams Hudson Bay farm along the Washington - Oregon state line, things have gone organic.
"We thought it made economic sense, it's something we believed in. And so we just wanted to put our money where our mouth was," says co-owner and farmer Ray Williams.
Organic crops have been growing here for six years. All three thousand acres are chemical free, but a new deal with the USDA and the "Puget Consumer Co-op Farmland Trust" has preserved three hundred acres to permanently be farmed organic, long after the owners are gone.
"So we sell to people to make bread, we also sell to people who make whiskey, and vodka. We also sell to a number of vegetable producers," explains Williams who talks about the many uses of organic crops on his farm.
Demand for organic food is on the rise, and that's why organic farms like Williams Hudson Bay exist to meet the demand. But, growing this kind of crop isn't easy.
"Well, it's fun. I mean it's fun when you also say there's a steep learning curve and we didn't know very much about what we were doing when we started," explains Ray's brother and co-owner farmer Tom Williams.
Saying this was a gamble for the brothers is an understatement. They were conventional farmers before making the switch. While the business got off to a slow start, the move was as much for a growing trend as it was for health.
"It's seems to me there's a whole lot of things in this world that people can't control, but they can control what they put into their bodies," says Ray.
According to PCC Farmland Trust, acreage in organic crop production dropped in 2010 by up to 15 percent across Washington. The brothers say they expect to see a good return on their investment as the economy starts to pick up. They add while things are not strong, request for their crops is still strong.