Virtual worlds and technology used to treat PTSD
Posted:
Updated: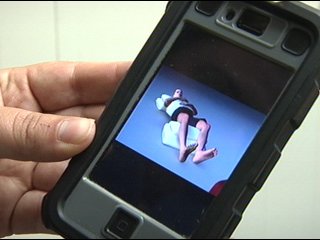 PASCO, Wash. -- The National Center for Telehealth and Technology (T2) researches, develops, evaluates, and deploys new and existing technologies for Psychological Health (PH) and Traumatic Brain Injury (TBI) across the Department of Defense.
The National Center for Telehealth and Technology, located at Joint Base Lewis-McChord, WA, serves as the primary Department of Defense office for cutting-edge approaches in integrating technology with psychology.
The T2 Center meets this mission by serving as the principal coordinator in such areas as innovative technology applications, suicide surveillance and prevention, online behavioral health tools, and telepsychological health.
One effective tool used by thousands who are trying to adjust to civilian life after enduring combat is " The T2 Virtual PTSD Experience" It includes a simulation demonstrating how PTSD may be acquired during a combat-related traumatic event, including an explanation of the connections between danger cues and triggers, the role of avoidance in the development of PTSD, and how PTSD is a normal human response to traumatic events. Additionally, this environment includes simulations of PTSD symptoms, helping the visitor learn through interactive activities how PTSD symptoms may show up in a person's life.
"There are scenarios, both taking the people as you would see them in a combat environment, or back home such as walking through a mall and perhaps seeing some scenes that can trigger something in their mind relating to the combat experience, the affects of PTSD and the psychologist will be explaining what is happening," says Joe Jimenez, Public Affairs Officer at the National Center for Telehealth and Technology |T2|
The best part is that the program is interactive and anonymous, letting veterans and soldiers build avatars to talk to each other and psychologists.

A team of psychologists have also created a new mobile application program for smart phone users to reduce the stress associated with post-traumatic stress disorder (PTSD) and traumatic brain injury, called Breathe2Relax. It is available for free for iPhone® users. An Android version will be available by the end of July. The application has more than 15,000 users world wide.
Breathe2Relax teaches and encourages diaphragmatic breathing exercises. These deep-breathing exercises can help people refocus and relax when anxiety spikes easing tension by stimulating the "relaxation response."
"Breathe2Relax helps with one of the most common effects of PTSD," explains Dr. Perry Bosmajian, the T2 psychologist who led the application's development. "It's a tool that's continually available to anyone who needs to reduce their stress."
Breathing exercises have been documented to decrease the body's "fight-or-flight" stress response and help stabilize moods, control anger and manage anxiety. Video-based instruction in Breathe2Relax explains the body's reaction to stress and shows proper breathing exercises. Users can customize the application with their own music and images to further enhance the experience.