New immigration screening is in effect and many are afraid
Posted:
Updated: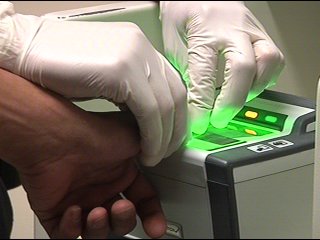 YAKIMA, Wash- Tuesday a controversial immigration screening known as 'secure communities' went into effect in Yakima County. The name of that program has become somewhat ironic because while it gives many peace of mind, other's couldn't feel less secure. As word continues to get out about the secure communities screening a mild hysteria is taking hold in the local Latino community.
"They're going to deport us without no questions asked as soon as they know we're not legal they're going to call ICE", worries Maria Campos.
Campos, along with about 35 other people, showed up today at the county commissioners meeting to urge them not to forward with the program. But it didn't make a difference, as of Tuesday morning anyone arrested and booked into the Yakima County Jail will have their fingerprints checked against the immigration and customs enforcement's database.
"ICE comes in, puts detainer on them, and they're released into ICE's custody", says Ed Campbell the Director of the Department of Corrections.
Potentially saving taxpayers $2 million dollars in housing costs for illegal immigrants. But much of the panic has little to do with the facts. Many of the people who showed up are afraid police would check their immigration status at random.
Officials say that's not the case at all. The problem is, they haven't spoken directly to the public and explained how and why they're using the program.
"We're comfortable with the decision to implement the program; time in itself will ease those fears", says Commissioner Kevin Bouchey.
"They need to put somebody up front and have them talk to us", insists Campos.
Both the director of the jail and the sheriff have said that they're not opposed to meeting with the community to clear up misconceptions about the program.
However they don't want to linger on this issue for too long because they say they've got other business to handle.