Vets react to Afghanistan troop withdrawal
Posted:
Updated: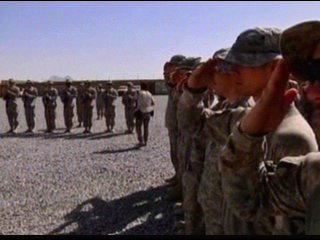 PASCO, Wash. -- For the last ten years, the sight of U.S. troops has been a common sight throughout Afghanistan.
Many people are expressing their opinions on President Barack Obama's decision to draw down 33,000 in the country by the summer of 2012.
But only a small few actually know what those men and women are going through, "You know if it wasn't every day, it was every other day that something was going on, whether it be a ambush, a rocket attack, a mortar attack. They would always mess with us at night," explains vet Allen Serrano.
Fellow vets like Justin Kelley can remember well the duties performed while fighting in the country,"I did a lot of T.C.N. duty, which is third country national. It's a security on the locals."
These men fought in Afghanistan and know what it's like to be in a war that an increasing number of people dislike. One reason is because of the amount of money spent on the country.
"Providing money, building up the infrastructure, everything from schools to government buildings, hospitals, roads," these are the things Serrano recalls about the amount of money spent in Afghanistan.
There are currently 99,000 troops based in the country fighting against Al- Qaida and Taliban fighters. Even with troop reduction, these vets don't see a positive outcome. "Because these guys, I mean how they run and someone always steps up and takes over and they're constantly recruiting, explains Kelley."
"If we want to fight it to the end, we'll be there for decades, cause there's always going to be insurgents, always," adds Serrano.
Both men add that it's hard to define what victory means. They say originally the plan was to kill Osama Bin Laden, which would weaken extremists. But they say a weak Afghan military and government can easily create a never ending conflict.