Clearing the dairy air
Posted:
Updated: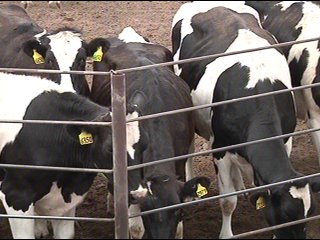 YAKIMA, Wash- When you're near a dairy farm, you know it. Let's be honest, they smell. And neighbors complain they cause health problems too. One of the reasons for that is there's no real guidelines for dairy farm air emissions. But the Yakima Clean air agency's new project may bring changes.
The Yakima Clean Air Agency gets a lot of complaints about dairy farms... Mostly the smell, the dust, and in some cases people claim they get sick from the emissions.
They say many dairy farmers would clean up their operations if they were asked to... The problem is, right now there's nothing specific to ask...
"Until we can quantify the amount of emissions that a given source such as a dairy is producing, we can't tell them that it's too much", says Dave Caprile, Regional Manager for the Yakima Clean Air Agency.
So now, they're working with local farmers on a dairy pilot program to come up with a way to measure things like the ammonia, nitrous oxide, methane, and odor dairy farms put out.
Then they plan to put out a best practices policy covering things like animal nutrition, housing and manure management.
The clean air agency expects to have their study wrapped up and a new policy in place by the beginning of next year. However it will be more of a strong recommendation, than an actual law. In any case they say it will be the first policy of it's kind.