Comerota Starts Rally and Then Wins Game for Bears
Posted:
Updated: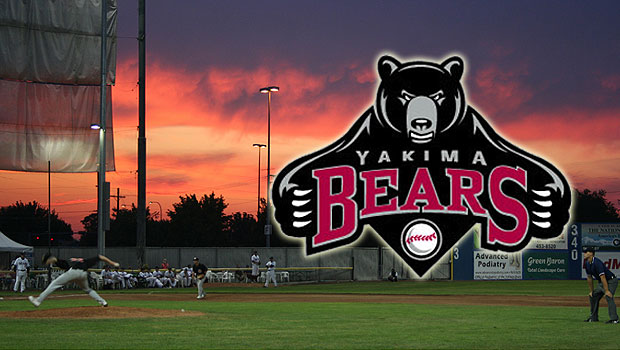 Yakima, WA--- The Yakima Bears picked up a third win this season Sunday night thanks to a five-run ninth inning, beating the Tri-City Dust Devils 6-5. Jimmy Comerota and Garrett Weber were instrumental in leading the Bears offense in the wild home win.
The Bears fell behind early and by the middle of the eighth inning the Dust Devils held a 5-1 advantage. Yakima saved its scoring for the ninth inning, when the team sent ten men to the plate, five of which circled the bases and returned home to complete a walk-off win. Comerota led off with a single, which was followed by a single from Henry Zabala and a walk from Kerry Jenkins. After coming into the game at the beginning of the ninth inning, Dust Devils pitcher Chris Dennis was taken out once the bases were loaded.
A change in pitcher didn't stop the Bears, who got a double from Garrett Weber to left field that drove in two runs and put himself and Jenkins in scoring position. A walk by Jae Yun Kim loaded the bases again and a single from Danny Pulfer tied the game at 5-5.
Raul Navarro advanced both runners with a sacrifice bunt and Tri-City opted to load the bases with an intentional walk of Zach Jones. After a fielder's choice retired the runner at the plate and put Tyler Bream on at first base, it was Comerotas turn to bat once again in the ninth. Comerota hit a blooper to the opposite field over the Tri-City first baseman's glove to score the winning run for the Bears.
The Bears ended the game with 10 hits, most of which came from Comerota and Weber. Weber, who made every defensive play while making his first start at third base, went 4-for-4 with two doubles, two RBI and a run scored. Comerota, who made a stellar sliding catch while making his first start in left field, ended the night 3-for-5 at the plate with a run and the game-winning RBI.
Bears starting pitcher Randy Hamrick avoided the loss after leaving the game at the end of the seventh inning with his team trailing 4-1. The win went to Drew Zizinia, who had retired all three batters he faced in the top of the ninth inning.
The series between the Bears and Dust Devils is now tied at 1-1 heading to the series finale Monday night. The game starts at 7:05 and is the last game of the current homestand for the Bears. Right-handed pitcher Brad Wilson is expected to start for Yakima, while right-handed pitcher Christian Bergman is the scheduled starter for Tri-City.