Skid Hits 7 After Loss
Posted:
Updated: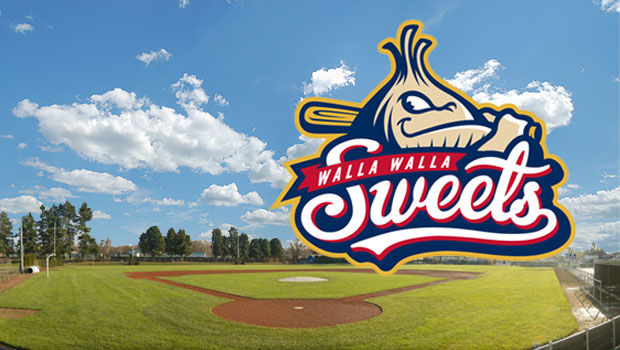 Kelowna-- When the first two batters of the game get hits it's usually a sign of good things to come. It was the exact opposite for the Walla Walla Sweets on Sunday as they did not record hit over the final eight innings, dropping their seventh straight game, 1-0, to the Kelowna Falcons at Elks Stadium.

Arriving just an hour prior to first pitch after a 12-hour bus ride from Corvallis, the Sweets did not take batting practice and it appeared to not matter. Andrew Mendenhall started the game with a single to right-center but was picked off before Brenton Allen followed with a single of his own. They didn't know it, but those were the only two hits the Sweets would muster against four Falcon pitchers.

Sporting a team ERA over 4.00, David Otterman gave Kelowna a solid six innings, allowing just two hits, walking three and striking out two. Brandon Marris pitched a scoreless seventh, Jared Mortenson a scoreless eighth and Cade Bowen closed the door with a scoreless ninth. The three relievers did not allow a hit and allowed just two baserunners; a hit by pitch in the seventh and a ninth inning walk.

Kelowna got the only run they needed in the second on two hits and two Sweets errors. Nick Colwell singled with one out and advanced to second on a throwing error and scored on Dillon Bryant's RBI double to right-center. The Falcons eventually put runners on the corners but Goose Kallunki ended the inning with a gorgeous play defensively. Kelly Norris-Jones laid down a safety-squeeze on the first base line that Kallunki fielded, he then tagged Norris-Jones and flipped the ball home to Kevin Hawk who then applied the tag on Bryant to end the inning.

Lost in the defeat was the brilliant outing from Sweets starter Ryan Richardson. After sitting on the bus for 12 hours, the right-hander scattered seven hits over six innings, struck out two and did not allow a walk. He got a 6-4-3 double play to end the first and fielded two comebackers deftly in the fifth. In 22 total innings this summer, Richardson has a 0.82 ERA, with 14 strikeouts and has not walked a batter. Simon Anderson provided strong relief, throwing two scoreless innings without allowing a hit.

Walla Walla's best chance to score came in the seventh inning. Kallunki was hit by a pitch with one out and Alex Stanford followed by drilling a ball to dead-centerfield. Beau Hanowski raced back and, at the last moment, reached over his head to make a running catch before stopping himself against the outfield fence.

With the loss, the Sweets have now dropped seven-straight games, one-shy of the eight-game skid they set last year. The three-game series continues on Monday night as Brett Watson will make his third start of the summer for the Sweets.