New Interior Assistant Secretary nomination has history of supporting dam removal
Posted:
Updated: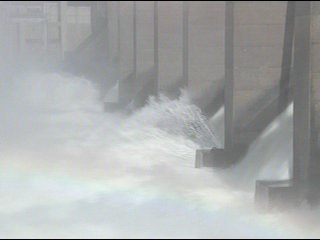 KENNEWICK, Wash. -- President Obama has made a controversial nomination for the Interior Department's next Assistant Secretary for Fish, Wildlife and Parks, a position that oversees national parks and the Fish and Wildlife Service.
According to the Tri-Cities Regional Chamber of Commerce, Rebecca Wodder who served as CEO of American Rivers since 1995, a national river conservation group, was picked to replace Tom Strickland.
The VP of the Chamber, Colin Hastings says Ms. Wodder advocates Lower Snake River Dam removal without consideration to the remarkable stock improvements that have occurred without dam removal. Wodder even criticized the BiOp (Salmon and Steelhead restoration plan for the Columbia River) that the Obama administration supports, as well as Montana, Idaho, Washington State, the tribes and Democrat & Republican lawmakers.
Kate Kelly, the Deputy Director of Communications Department of the Interior says Wodder cannot comment on her stance until the Congressional hearing is over in July.

Hastings says removal of the Lower Snake River Dams would have a devastating effect on the Tri-Cities, and would prove to be an economic disaster for Washington State. The Columbia River hydropower system provides carbon-free electricity to industries throughout the region, and provides hundreds-of-thousands of jobs whether it be manufacturing, agriculture, trade and transportation to name a few.
"They create cheap electricity, which creates manufacturing jobs, and actually allows us to farm this area by providing irrigation, let alone produce that's produced around here. We get to take it down barges, and they're being exported. I think about 95 percent of agriculture that's produced here goes out of state," says Hastings.

The Tri-City Regional Chamber of Commerce has formally requested Senator Cantwell to oppose the Senate Confirmation of Rebecca Wodder.

Cantwell and Murray have been contacted by KNDU and did not return our calls on this issue.