Tourism alliance formed after state office closure
Posted:
Updated: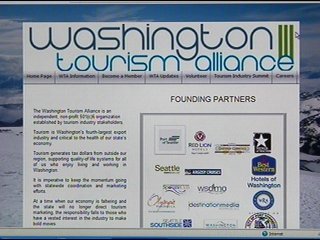 KENNEWICK, Wash.-- The Washington State Tourism office closed its doors Thursday after the State Legislature slashed its funding earlier this year. Washington state is now the only state in the nation not spending any money to market itself to tourists.
"State tourism, its role for a long time has been to market internationally and nationally to promote the state as a destination," says Kim Shugart, VP of Operations at the Tri-Cities Visitor and Convention Bureau. Now, private groups have formed the non-profit "Washington Tourism Alliance" to take over some of those duties. Shugart says, "It's made up of a number of professional associations. For instance, the Washington Society of Destination Marketing Organizations, the Hotel and Lodging association, the Restaurant Association."
The Tri-Cities Visitor and Convention Bureau is also part of the alliance. Shugart says that's more to support the state as a whole, not because they think closing the state office will hurt our area. She says it's sad to see the state office close, but the Tri-Cities will be fine.
The closure will be most devastating to places that rely on international travelers. "A lot of our tourists here in our area come from the Pacific Northwest. So, while the closing of State Tourism will have an effect, it's going to be felt more in larger cities, like Seattle," Shugart explains.