The Yakima Bears Catching Carousel
Posted:
Updated: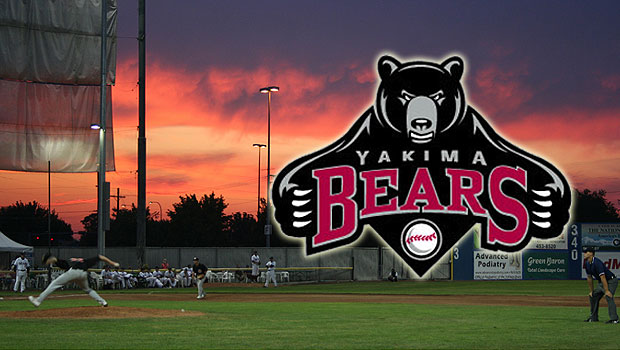 YAKIMA, Wash. -- Thursday, Steven Rodriguez caught for the Yakima Bears. He went 0 for 4 in the Bears 6-4 loss to Spokane.
But, on any given night, it is hard to tell who will be behind the plate for Yakima. The Bears, just like a season ago, have three catchers on the roster, with no clear cut starter.
"Right now, it's early on," said Rodriguez. "It's a learning process. So, as long as you keep learning and keep getting better every day it's not that frustrating."
Zach Jones, Jae Yun Kim, and Steven Rodriguez are the options to catch. Not playing every day makes it hard to get used to all the pitchers the Bears have.
"It's hard to get a feel for all the pitchers because you don't catch the same guys everyday like you would in college," said Rodriguez.
"It's hard to get in an offensive groove when you're going out there," said Jones. "It's tough to get used to all the new pitchers, because I mean, we haven't caught most of these guys."
Kim and Rodriguez will catch most of the games this season, forcing Jones to play a variety of positions if he wants opportunities to prove he can swing a big league bat.
"I played different positions throughout my collegiate career," said Jones. "I think it's a good thing for me, where I can get to play more often."
"When they have the tools and ability to do that, that's when a player may have opportunity to play a little bit more in the lineup," said Bears Manager Audo Vicente. "We see many guys like that in the big leagues."
"I think it's a good opportunity for me to play everyday and to get some more opportunities to move up," said Jones.
The Bears host Boise Friday Night at 7:05pm.