PNNL invents body scanner to make shopping easier
Posted:
Updated: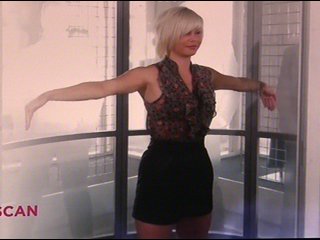 RICHLAND, Wash. -- Battelle has granted an exclusive license to Unique Solutions Limited for a technology that will help shoppers quickly find better fitting clothes. The device is based on technology initially designed to protect air travelers and will soon be installed at shopping malls and clothing stores around the country.
"They have plans within the next two years to deploy about 400 of these kiosks nationwide," says Cheryl Cejka the Director of Technology Commercialization at Pacific Northwest National Laboratories. "My Best Fit," purchased by Unique Solutions is currently at King of Prussia, the largest mall in the country.
"We developed the original technology for a national security application. It was funded originally by the national aviation administration. They were looking for the technology to help them in an airport screening application," says CejkaThe 3-D body holographic technology employed in the kiosks is based on scanning technology initially designed to protect air travelers. The technology, initially developed at PNNL utilizes harmless millimeter waves that penetrate clothing and reflect off of the body, sending signals back to a transceiver. The transceiver then sends the signals to a high speed computer, which can then reconstruct them to create a visualization tool for security applications or compile a detailed series of body measurements for clothes fitting.

The original version was developed in the 1970's for non-destructive evaluation of nuclear reactors. Eventually it became deployed by the Transportation Security Administration in airports around the world.