Cowlitz second inning, Gold too much for Sweets
Posted:
Updated: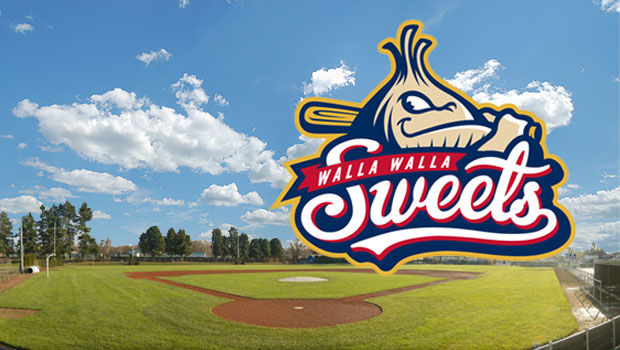 Walla Walla, WA--- Walla Walla-- A seven-run second inning was all the Cowlitz Black Bears and starter Jeff Gold needed on Saturday night as they cruised past the Walla Walla Sweets 9-0 at a sold out Borleske Stadium.

The second started bad from the beginning as Sweets starter Derek Peterson walked the first two batters and then allowed a single, loading the bases with no outs. He battled back to get a strikeout for the first out but Mitchel Walding cleared the bases with the one swing. The shortstop drilled a double to left-center, scoring all three runners. A throwing error on the next play scored Walding and Kyle Garlick's two-run double made it 6-0.

Cowlitz tacked a seventh run in the second and then added single runs in the third and fourth innings making it 9-0. That made it easy for Gold. The right-hander suffered his only loss this season against the Sweets earlier this summer after he allowed four runs on six hits over four innings. Tonight, he gave up a leadoff single to start the game but struck out the side and then recorded a 1-2-3 second. Gold allowed a one-out single in the third but induced a 4-6-3 inning-ending double play and did not allow a hit or a run for the rest of the game, retiring the final 19 batters in a row.

Jacob Overbay matched him over the final 5.1 innings. Coming on in the fourth with two runners, Overbay got a ground out to end the inning and then proceded to pitch magnificently over next five innings. He worked around a leadoff single in the fifth thanks to a line-drive double play. Billy Flamion's liner was caught by Goose Kallunki at first and he easy doubled-off Matt Giller. He gave up a one-out single in the sixth and then retired the next ten batters. Overbay was finally touched for a two-out single in the ninth but he escaped further damage with a pop out to third. The right-hander has pitched 13.2 innings over his last four appearances and has given up just three runs (all unearned) on eight hits.

Braxton Miller and Spencer O'Neil had three hits apiece to lead the Black Bears who have taken four of the six games against the Sweets this summer. Peterson lasted just 1.1 innings, giving up six runs (three earned) on just two hits. He walked four and struck out three. Jimmy Litchfield gave up three runs (one earned) on seven hits over 2.1 innings of relief.

Walla Walla will not hit the road for a season-long nine game road trip. They start the trip on Sunday with a 7:05 p.m. first pitch in Wenatchee against the East Division-leading Applesox. All the action can be heard live on 1490 ESPN Walla Walla and wallawallasweets.com.