West Richland fireworks up for debate
Posted:
Updated: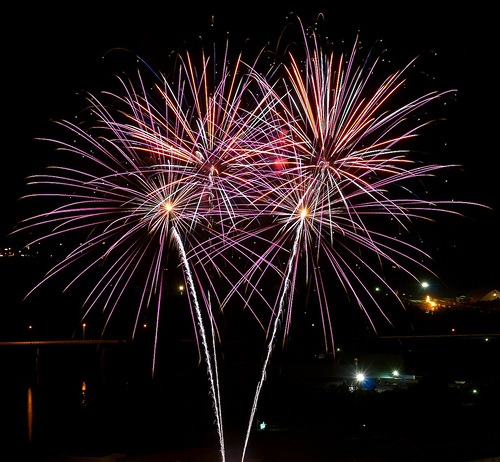 WEST RICHLAND, Wash. -- City Council members and the Mayor of West Richland are preparing to hear from a lot of perturbed residents at their next meeting on the 19th.
"I'm very sympathetic, and prepared to listen, " says Donna Noski. Over the holiday weekend, there were five fires in two days, all of which are believed to be caused by fireworks.
"We got fire engines and Van Giesen closed off with a very serious fire going on flat top hill, and all around us fireworks are going off in a windstorm and firefighters trying to fight a fire. So it was pretty astounding to me," says Noski who drove around Saturday night checking out the damage at Flat Top Joe.
Currently West Richland has some of the most relax fireworks laws in the area, modeled after the ones set in Washington State. They even allow several types of aerials. "We're pretty much open, roman candles are legal but a bottle rocket is not. So you have a lot of outsiders coming into our area to discharge fireworks," says Council Man Brent Gerry.
Gerry has heard lots of complaints and wanted to see it for himself. "To find out the real story, I went on a ride along yesterday evening. From what I saw other than it being a catastrophic controlled mess, everybody seems to abiding by what the laws are that they have to work within.'
Gerry says he can't predict which way the council members will vote. "We've got seven people that are trying to make a decision for the best interest for the entire city," says Gerry.
Due to problems in previous years, the city council approved an ordinance in April to cut back the hours and days you can shoot off fireworks in West Richland. However, with the way the law is designed, it doesn't take effect until next year.
Even if the city council votes to ban fireworks all together, that won't take effect until 2013 at the earliest.
Gerry says he proposed putting the issue on the ballot for West Richland residents to decide for themselves.
That proposal is being reviewed by a lawyer to see if they can make it happen.