Rivals Become Teammates With Walla Walla Sweets
Posted:
Updated: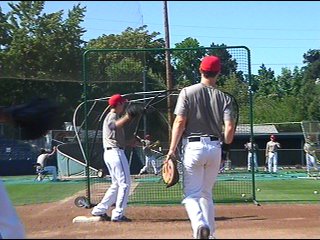 WALLA WALLA, Wash. -- Two Walla Walla Sweets Teammates have grown up as rivals but are now trying to improve their game together in Walla Walla.
Do you remember when Richland's Brett Jacobs won the 4A State Baseball Player of the Year and two state titles as a Bomber.
Or when Southridge's Andrew Mendenhall won the Tri-City Athlete of the Year in 2009. The former rivals now wear the same uniform, playing for the Sweets.
"We are both really competitive people," said Mendenhall. "We competed against each other in every sport; baseball, football, and basketball in high school."
"Every position, we played the same one," said Jacobs. "We are just great competitors."@
"We always try to one up each other," said Mendenhall.
"Now playing with him it's even better," said Jacobs. "He's great."
After Southridge, Mendenhall signed on to play at Oregon. In his freshman season, he hit .318. This past spring, he struggled, batting .226. He hopes time as a Sweets Centerfielder helps him regain his form.
"I'm starting to feel like I felt in high school," he says. "I'm just confident, just seeing the ball and hitting it."
Jacobs continued the rivalry, signing on to play at Washington State after high school at Richland. He also saw his numbers dip from freshman to sophomore year, due to tendinitis in his right hand.
"I just tried to play through it, but it just bothered me for awhile so I'm taking it easy right now and hoping it heals up soon," said Jacobs.
As each player looks to regain their form in Walla Walla, they'll take off the rival hats they've worn all their lives.