PNNL still trying to get back to normal after cyber attack
Posted:
Updated: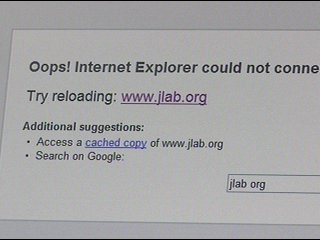 RICHLAND, Wash. -- Days after a highly sophisticated cyber attack, the employees at Pacific Northwest Laboratories are finally able to e-mail with the outside world. Their website and Internet access is still down.
"As a precaution, we immediately shut down most internal network services including email, SharePoint, the wireless network, and access to the Internet, and blocked those trying to contact the Lab by email or connect to the Laboratory's websites. The Laboratory's external website was reconnected for a short time Friday evening but access was again pulled early Monday morning," says PNNL spokesperson Greg Koller,

Dozens of PNNL staff have been working around the clock since Friday evening to diagnose and fix the problem, many giving up their Fourth of July holiday weekend and time with families and friends.

The good news is no classified information has been compromised or is in danger from this attack. At this time, we have not found any indication of "exfiltration" of information from our unclassified networks as well.
"We get about four million attacks on our network every day....What was different about this one is obviously they got in. But this kind of an attack is what we call an advanced persistent threat. These individuals come in very slow, very quietly," says Jerry Johnson, the Chief Information Officer at PNNL.
Initially, PNNL's IT team believed they were not the primary target but with a similar attack on the The Thomas Jefferson National Laboratories in Virgina, they no longer think this is the case.
This attack is much more sophisticated, says Johnson. "These are individuals that are well funded, well resourced, well motivated."
There is currently a forensics investigation taking place the Information Sciences Buildings. There is not yet a figure on how much the cyber attack cost PNNL. However, the information hacked is not considered classified, which runs on a separate network.
Johnson said the information at stake is however serious. "Things like intellectual property, scientific information that's being developed that's not yet being published."