LA director filming movie in the Lower Valley
Posted:
Updated: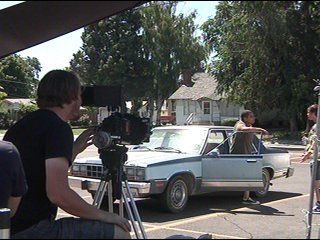 ZILLAH, Wash.-- Passing through the Lower Valley over the last few days you may have noticed film crews around. It turns out a group from LA is in town making a movie.
Writer-director Rick Castaneda is based in Los Angeles, but he grew up in Granger. They say write what you know and that's exactly what he did. The problem is, state budget cuts may prevent him and other movie makers from continuing to make movies in Washington.
A quarter life crisis is what drives the main character in the comedy "Cement Suitcase" that takes place in the Lower Yakima Valley. You can spot them filming just about anywhere from Wapato to Sunnyside. Not your typical Hollywood movie scene, but for Castaneda it's important to feature his hometown.
"It's such a beautiful area. I feel like nobody knows about it, and I just really wanted to show it to the world," Castaneda says.
But Washington's new tax rule for movie production may make him think twice about coming back. Washington recently eliminated a tax credit for movie production. Opponents say it will discourage people from filming in the state.
"Yeah, I would love to bring more business here but that is definitely one of the factors," Castaneda says.
And while Yakima may not be the first thing that comes to mind when you hear 'movie', this is actually at least the third we've heard of that's been shot here so far this year including "Jackson Horne" and "Hannah and Jude" by KNDO's own Nathan Merrit.
Cement suitcase should be finished early next year.