Mexican Tariffs Coming Down
Posted:
Updated: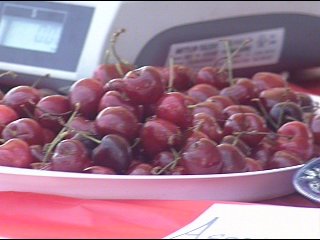 YAKIMA, Wash- American exporters have won a big victory. Three years of tariffs on American goods being shipped to Mexico are ending.
For the last three years, a case of international tit-for-tat has made life harder for the local agricultural community. But on Friday, fruit exporters will see a 50 percent drop in taxes for shipping to Mexico. And by the fall, they should be completely eliminated.
It is a big deal as they say, we haven't had much to be happy about the last couple of years", says Mark Powers vice president of the Northwest Horticultural Society.
Mexico is the top destination for US apples and pears. And when America ended funding for a cross-border trucking program, Mexico retaliated by putting a 20% tax on pears, cherries, apricots, apples and about 90 other US products... and a big cramp in local agri-business.
"It is a significant dollar value contributor to this valley's economy. I'm talking probably upwards of 20-million a year", Powers estimates.
But not everyone is happy about the decision. Under the agreement Mexican truck drivers will be able to drive across the border and make deliveries in the US. Opponents say that will mean less work for American drivers.
Powers however believes the benefits outweigh the potential costs.