Spike in daytime burglaries is cause for concern
Posted:
Updated: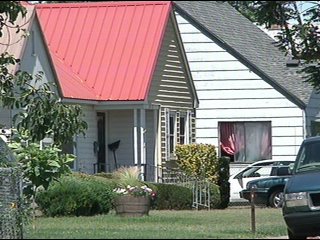 SUNNYSIDE, Wash.--There has been a recent spike in daytime burglaries in the Sunnyside area and police warn people to be on the look out.
Glenn Cavazos has lived in Sunnyside for 49 years. He says he's seen a rise in thefts and burglaries in his neighborhood over the years, one where he was the target. And according to the Sunnyside Police Department, he's right.
"They tried to hit, to bust in the garage door, but I caught them," Cavazos says.
"We've noticed an increase of burglaries the past month or so. We believe it is due to the fact that people are going on vacation," says Ofc. Sam Ramos of the Sunnyside Police Dept.
Sunnyside PD says they have seen a dramatic rise in the number of daytime burglaries around the city.
"Criminals are opportunists. One of the tactic they use is they knock on the door and if no one is home, they enter," says Ofc. Ramos.
Cavazos says thieves tried to break into his garage and he's taken several steps to prevent it from happening again.
"I put up security lights, and I'm going to put up some cameras, small cameras to be able to tape," Cavazos says.
According to the Insurance Information Institute, most burglaries take place in July and August because people tend to be on vacation.
Police say people need to take an active role in crime prevention in their neighborhoods, and watch out for their neighbors.
"We watch out for each other. Normally we kind of keep an eye out," says Cavazos.
He says although thieves tried to steal his things, they haven't stolen his peace of mind.
"If they're proud of what they're doing, well I've got a message for them. Wise up! There's better things to do than just go out and hurt people and steal," says Cavazos.
Police recommend people keep their homes well lit and shrubs cut low around the windows. They also say to check with your local department to see if they offer patrols to check on your home while you're out of town.