Olive Crest tries to get foster children caught up in school
Posted:
Updated: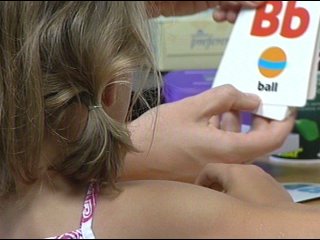 RICHLAND, Wash.- When you're a child playing, making friends, and school should be your only concern.
"Her test scores were very low for a starting Kindergartener. My two actually have two other siblings in another home. They were behind and have been held back in school," says Foster Parent Jenny Downs.
But for kids in foster care other concerns can get in the way.
"If she's going to be able to stay where she's at and be secure and safe and not be harmed and hurt. Because she's been hurt and harmed before in the past," says Foster Parent Andrea Ray.
Abuse and neglect from biological parents and being forced to change schools often leads to children falling behind.
Experts say that can hurt their self esteem and lead to acting out.
"Basic letter recognition, counting 1 through 10. They haven't gotten to learn that yet. So we try to start where the child is and work from there," says Case Manager Susan Kellie.
The Bechtel Woman's Group donated $44,220 to Olive Crest Tri-Cities to help these children catch up. their brand new classroom in Richland is filled with toys, learning tools, and will soon have 3 lab tops and 3 i-pads.
"These kids often don't have communities or neighbors that have helped them, so to have something like this offered to them they get to see there's a whole world out there that wants to help them too," says Ray.
"That they won't be held back. That they'll be able to see that they can do anything they want no matter their circumstance," says Downs.
And so they can get back to playing and making friends.