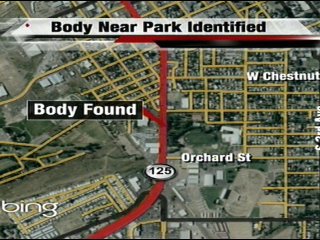 WALLA WALLA, Wash.—A Walla Walla family is grieving the loss of a husband and father after his body was found near a creek in Walla Walla Saturday afternoon.
Walla Walla Police say the man is 45-year-old Procoro Flores. Flores was found next to Garrison Creek Saturday afternoon.
The Walla Walla County Coroner says he bled to death. Flores had a broken rib, ruptured spleen and bruising, but autopsy results showed no signs of defensive wounds. The coroner believes he fell while working in his yard. Flores' body was identified by his wife and three children.
"They knew he was missing. I believe they said they hadn't seen him for two days but that wasn't uncommon for Mr. Flores. Sunday approximately 2:00pm contact was made by the family to the dispatch center," says Richard Greenwood, Walla Walla County Coroner.
The coroner does not believe the death is suspicious, but police say they don't have enough evidence to determine whether it was accidental or an assault. They're waiting for autopsy lab results before coming to any conclusions.