Southridge Sports Complex almost complete, ready to open by fall
Posted:
Updated: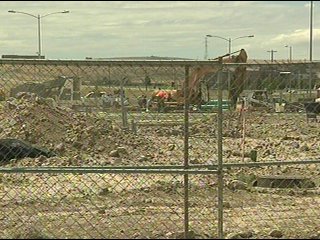 KENNEWICK, Wash, -- The Southridge Sports and Events Complex is 80% complete, and ready to be open this fall.
Kennewick city officials toured the site and are getting ready to discuss their progress at Tuesday's city council meeting.
A big development to note is that the state granted Kennewick a $500,000 a year local revitalization financing program for the next 25 years so the city could pay back the $13.5 million in bonds they took out to pay for the project.
On July 1st, the city adapted an ordinance to accept the money. They should be getting their first payment on September first.
"The project is approximately 80 percent complete. We have one major project to finish and that's the new pavilion that's going in. That will be a 35,000 square foot indoor pavilion designed for everything from basketball to soccer to a number of events," says Mayor Steve Young.
Workers already put in fields, a main office, parking lots, a gazebo and playground. Something new they're looking forward to is a 9-11 memorial, with original beams from ground zero, to mark the 10 year anniversary.
"Between now and September 11th, we'll be working hard and businesses will be building that base, that memorial area so that will be ready to go September 11th," says Mark Yaden, the Fire Marshal for the City of Kennewick.
The complex is expected to be open to the public in the fall. A big part of the expansion is connecting Hildebrand Blvd. to Sherman Street.