New technology for Water Follies: download phone apps
Posted:
Updated: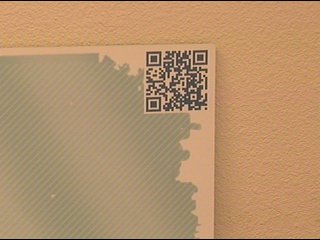 The Tri-Cities Water Follies will be growing in much more than just attendance numbers. It's also incorporating new technology that hasn't been used in the past.
There are thousands of posters all over the Tri-Cities promoting boat races this year. But you may notice something different about them than in previous years. A little square in the top left corner.
"You put the bat code app on your pone that reads those, and it will take you away to wherever it's designed to go," Kathy Powell said about the new posters.
Thanks to a bar code scanning app smart phones can get for free, the technology allows a simple click of a button to shoot you directly to the new and improved Water Follies website.
But here's where the story continues to grow, along with the gadgets. At the Orion Network Solutions office in Kennewick, technology is blooming.
Case and point, a second special app for any smart phone, android or even Ipad, dedicated only to Water Follies.
"When they download the app they're going to have all of the facebook and twitter feeds going on," James Cavanah of Orion Network Solutions says. "They're going to have a running list of updates for three days. It's basically going to be the digital event guide of the 2011 Water Follies."
Technology that could forever change the way information is given at any huge event in the future.
To download the Water Follies App that will have live updates, pictures, social networking during the event, go to: waterfollies.salesmob.net