Stricter rules have fewer out of state people seeking licenses
Posted:
Updated: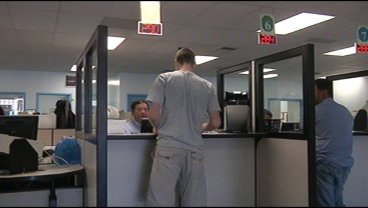 KENNEWICK, Wash. -- Washington is frequently criticized for making it too easy for illegal immigrants to get driver's licenses, but the state is cracking down with new rules that are more strict.
After noticing a three-year surge in the number of out-of-state license applicants who lacked Social Security numbers, the Washington Department of Licensing last November began to require stricter proof of state residency.
Among out-of-state drivers seeking Washington licenses this year, 8 percent lacked a Social Security number, down from 16 percent last year.
Wait times in many locations are also dropping, licensing officials say, says Pamela Byrd the General Manager at the Kennewick DOL. Statistics show that on June 10, 2010, the average wait time to get a license was 72 minutes. On June 11, 2011, that number dropped to 31 minutes.
"Word of mouth has gotten out, that hey. It's a lot more difficult now. You can't just show up and be here for a week. It's not going to work. You actually need to be living in this state," says Byrd.
"We believe that our process stopped a lot of people from trying to come here from another state where they weren't eligible," said Brad Benfield, department spokesman.
State law requires applicants for a driver's license to live in the state. It doesn't require them to be in the country legally but does ask them to provide a Social Security number if they have one.
Starting November a few changes were made. There is a requirement to prove state residency and easily changed bills like a cable or cell phone bill are no longer allowed. Byrd says they take utility bills and leases and they verify they are legit on the back end, no longer depending on the DOL clerk to make that decision.
Also, it has become a multi step process. The applicant with no social security number gives a paper showing residency, takes a picture and then a form is mailed to their Washington address. Then the DOL contacts the person and schedules a follow up appointment. They verify the documents and then only then, they get a license.
"People who come and go ahead present the documents. What we're finding is that either the letter is not responded to which tells us they're not there or possibly it's returned," says Byrd. She says that process weeds out many people who don't actually live in Washington.
"We are now starting to get down to the levels of declarations we were seeing in 2007," Benfield said.