Home sales in July dip below expectations
Posted:
Updated: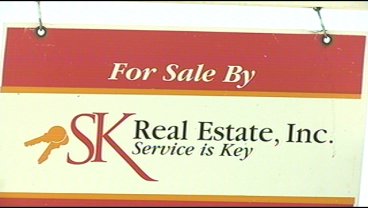 KENNEWICK, Wash. -- As provided by County Search of total Closings in Benton and Franklin County, 1st half 2011 has been disappointing in Tri-Cites Real Estate Market compared to 2010 during the same period. According to Paul Roy, Tri-City Association of Realtor President "Although, we predicated the first half of 2011 would be very similar to first half statistics in 2008 and 2009; we are seeing weaker than excepted July numbers during the first 15 days of the normally peak buying season."
Roy states that the Second Half 2011 may be similar to the 2nd half of 2010 caused by uncertainty in the federal government, the job market, and national economy. Consumers continue to hold on to their incomes and pay down debt rather than invest it in big ticket expenditures like real estate. Even though all the experts our saying it has never been a better time to purchase a home, many Americans decide to stay on the side lines, especially first time home buyers, the most cautious buying group said Roy.
"We're relating it to consumer confidence, not the economy, not job loss, more people are renting. First time home buyers especially. They're usually 50 percent of our market and now they're only 35 percent...and again when they keep hearing bad economy, bad housing, bad, bad, bad bad, there's not a lot of confidence to go out there and invest," says Roy.
Owner and Developer of TMT Homes, Tony Tahvili says his sales are steady compared to last year because most of his buyers are not first timers.
"It hasn't been as crazy as it used to be. We were overwhelmed with buyers before and the buyers are very much solid now.' We are seeing pretty much the same number of buyers as we did last year."
SALES
JAN FEB MAR APR MAY JUN JLY AUG SEP OCT NOV DEC TOTAL
2002 365 362 382 404 470 518 496 480 433 530 431 478 5349
2003 388 409 430 463 459 478 520 541 572 573 396 471 5700
2004 316 382 472 559 551 540 528 614 606 602 580 536 6286
2005 419 443 673 597 622 664 618 716 716 674 588 572 7302
2006 471 467 597 542 574 655 562 638 573 560 448 455 6542
2007 433 408 563 542 588 625 565 639 529 512 437 384 6225
2008 321 359 405 411 492 503 485 449 411 416 252 304 4808
2009 201 235 304 351 361 467 484 467 474 574 489 458 4865
2010 273 323 490 580 567 693 413 386 387 404 368 384 5268
2011 293 273 405 405 420 466 2262
As provided by Benton Franklin Title Search