Bears' Comerota Patiently Waiting His Turn
Posted:
Updated: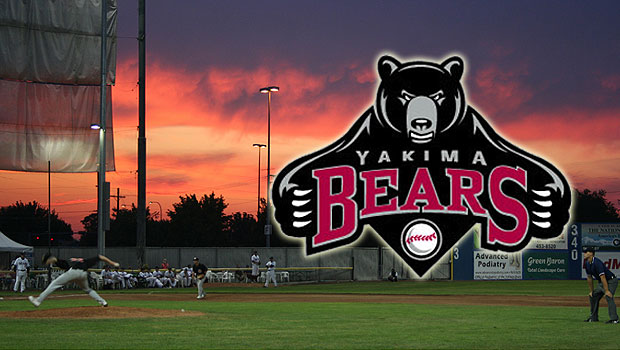 PASCO, WASH. -- Yakima Bears First Baseman Jimmy Comerota, two for four in Monday's 9-6 win over Tri-City with a double and a triple but that doesn't mean everything is easy.
The life of a minor league baseball player comes with pressure, striving to play well and make it to the bigs. Comerota, at 24-years-old, feels the weight by being the second oldest player on the team and still playing short season A ball.
"The age, the level you're at, it's always a factor," said Comerota. "I mean those are things that you think about when you go to sleep at night. They are definitely things you think about when you wake up in the morning. But, when you come to the field, you're just playing baseball everyday and it's a blessing you get a chance to play. It is a ton of fun getting to put on a uniform everyday."
"He knows he's got to get it going," said Bears Manager Audo Vincente. "We have to be fair with him, and say you want to play, we'll put you in there. You will have your opportunity to go out there and show you really can do it."
Comerota has stepped up his game, batting .202 last year and .310 this season.
"I feel like a second time through, I am a little more experienced," said Comerota. "I have had a full spring training working with these coaches."
Vincente praises Comerota's hard work ethic, part of the reason he's had so much success this season. He's also willing to play any position, at any time. He's even pitched this year, although with less than desirable results. He has a 27 ERA. Butr, he's not saying he's done on the mound just yet.
"I mean I would love to [pitch again]," he says. "We had a couple extra inning sets in Boise. We had three in a row and I was telling them to go ahead and put my name on the card. But, they keep refusing to. Apparently, I drug down the team ERA that much."