Millions of Facebook users "unlike" being too connected
Posted:
Updated: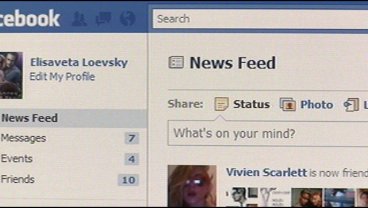 RICHLAND, Wash. -- Facebook rules the social networking world, with almost 750 million users worldwide. According to the site "Social Media Today" in April 2010, estimated 41.6 percent of the US. population had a Facebook account , a big jump from eight percent back in 2005.
"Every day, I check it. I have the app on my phone. I check it when I'm bored. once a day twice a day? I check it five or ten times a day," says Nick Imhoff, a WSU Tri-Cities student.
But staying connected makes some people want to pull the plug, so much that CNN reported the site lost seven million active users in the US and Canada in May 2011.
"I think its a way of communicating and keeping in touch with people but I don't need to know if you went to Starbucks and got an iced mocha. or you just bought a pair of jeans, I don't really care," says Scott Sevall, a WSU student that logs on a couple of times a week.
Imhoff says often times, people share way too much personal information. "Relationship problems, everything they're doing throughout the day."
Some worry if the trend continues, by the year 2020 people will have lots of acquaintances but very few friends. "Social networking may be preventing people from socializing in person," says Sevall.
Even with some annoyances and several million deactivations, Facebook is growing each day. Quantcast says 138 million unique American users visit the site each month. Forbes Magazine says the social media site is worth an estimated $70 billion dollars. Founder Mark Zuckerberg, is worth an estimated $13.5 billion.