Portland Lobos Double Up Walla Walla, 4-2
Posted:
Updated: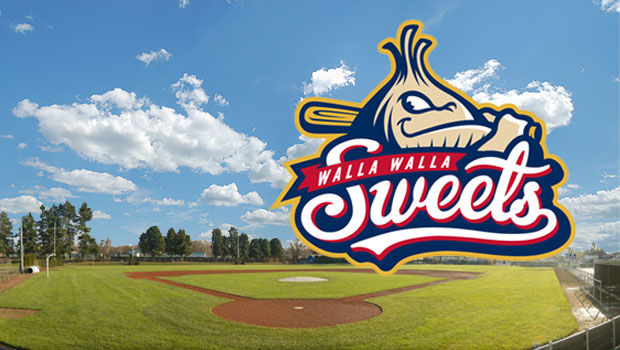 WALLA WALLA, Wash. -- Chad Fahey gave the Portland Lobos eight strong innings and his offense scrapped together four runs in a 4-2 defeat of the Walla Walla Sweets on Tuesday night at Borleske Stadium.

The right-hander from Pacific University scattered six hits over eight innings and carried a shutout into the eighth inning before handing the ball off to Ben Higgins in the ninth. He gave up his first hit in the second, got a 1-2-3 third and did not a leadoff batter to reach until the sixth. Fahey's night seemed destined for greatness as he was able to retire leadoff batter Andrew Mendenhall on a scorching liner back up the middle. He nearly caught the liner but fell over, recovered to pick it up and threw out Mendenhall at first.

Portland's offense did their part to make his outing worthwhile. David Greenstein reached on a leadoff single and moved to third as Danny Clifford doubled off the left field wall. Carl Eckert followed with an RBI single to right and Ryan Layson made it 2-0 with another single to right two batters later. The 2-0 lead stood until the seventh.

In the seventh, the Lobos got to reliever Derek Peterson for two more runs. Kurt Snowley started the frame with a single, Peterson hit Clifford and Beckert drove in his second run with a single up the middle. Eliot Smith followed with a 1-6-3 double play ball that scored Clifford from third to cap the Lobos scoring.

Down to their final six outs, Walla Walla rallied in the eighth. Kevin Hawk worked a leadoff walk and Nick Gentili followed with a single to center to star the inning on a good note. They both advanced on a ground out and Hawk scored on Kalani Brackenridge's sac fly to center. Zach Wentz brought the Sweets within two with an RBI single to right-center but the Sweets would not get any closer.

Cory Mack made his first start for the Sweets and lasted the first four innings. He struggled int he first, allowing the two runs on four hits, but settled down to allow just four hits the rest of the way. He pitched a 1-2-3 third and was aided by his defense in the fourth. An error started the inning but Ryan Abel's pop up to second dropped out of Brackenridge's glove and started an unconventional 4-3-6 double play. Portland rallied with three straight hits but Gentili's throw from left on the third gunned down Michael Hopp trying to score.

Peterson and Sean Santschi provided the Sweets strong relief over the final five innings. Peterson threw three innings and gave up two runs and Santschi walked four and struck out three over two scoreless. He walked the bases loaded in the eighth but was helped out as Alex Stanford slide to his right to snag a liner and threw back to second all in one motion to double off the runner.

Portland's top four hitters, Greenstein, Snowley, Clifford and Beckert, combined for eight hits and all four runs on the night. Layson and Hopp added two apiece as well. The Sweets recieved single hits from six different players in losing to a Portland-based team for the first time this summer.

The Sweets and Lobos continue finish their two-game series on Wednesday night with a 7:05 p.m. first pitch.