Success That Runs in the Family: The Jordan Ribera Story
Posted:
Updated: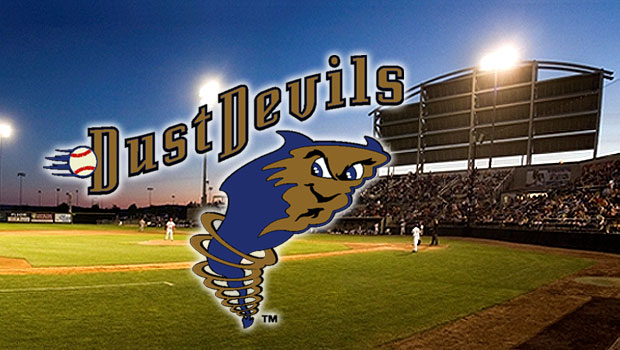 Pasco, WA--- One of the key contributors this season at the plate for Tri-City has been first baseman Jordan Ribera. Ranking in the top five in the Northwest League in homeruns, RBIs, and slugging percentage. Success that runs in the family.
Ribera's grandfather, Jim Maloney, pitched 10 seasons in the majors, all with Cincinnati. His beast season in 1963, where he finished second in the National League in strikeouts.
Ribera said, "If there were guns back in the day... I've talked to a few people.. .He clocked out... He pitched 10 years... Clocked out around 99 miles per hour... And was one of the premiere pitchers in all of baseball."
Ribera's big league pedigree was evident at Fresno State his Junior year, where he led the nation in homeruns. After his Senior season this spring, he was drafted by the Colorado Rockies in the 21st round, providing his grandfather with a lot of joy.
Ribera said, "He was one of the first persons to call me. Obviously he's excited that somebody in the family is continuing the baseball career, and hopefully I make it in the bigs one day like he did."
His grandfather plays a key role in offering advice on how to improve his approach the plate.
Ribera said, "I listen to him. You know... Ok I need to make an adjustment obviously... You know exactly what you're talking about cause you got guys out. Battle every single at bat between you and the pitcher, and you got to have the mindset that you can beat the pitcher."
Ribera is currently out of the lineup, recently injuring his groin and underwent a MRI Wednesday. He should have the results this Friday. This leaves the first place Dust Devils without their top hitter, during this pivotal stretch to win the first half division title.