Richland's Kafentzis Has High Hopes for Junior Olympics
Posted:
Updated: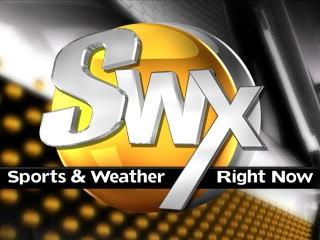 RICHLAND, Wash. -- Travis Kafentzis, a recent Richland High Graduate, is headed to the 2011 National Junior Olympics in Wichita, Kansas, beginning Tuesday.
Kafentzis' journey into the Junior Olympics was anything but simple. Last fall, he left home for a school in Utah, earning all-state punter honors in football. In December of 2010, he came back to Richland to finish out his senior year. After some encouragement from his high school track coach, he decided he wanted to compete in a decathlon. That's when he dialed up his older brother and coach, Tyler.
"The main thing that we talked about is that he has to definitely get his strength up," said Tyler. "He has some speed and he's been a hurdler and high jumper in the past. It's just transforming him into the athlete that can throw discus, shot put, and javlin, do it all."
"He pointed out that I'm good at everything but not exceedingly good at any one thing," said Travis when asked why the brothers decided the decathalon was a good fit.
With just seven months to train and qualify for the decathlon, the two brothers went to work. They trained five hours at a time, two to three times a week, and did light work outs on other days."
"He pushes me really hard," said Travis. "Since he's my brother, he knows how hard he can push me."
"It's actually pretty simple, him being my brother, because he works the same way as I work," said Tyler. "I'll admit, he's a little more athletic than I am, but as far as recovery and things like that, I know kind of how his body works."
The brothers hard work has paid off. 18-year-old Travis qualified for the National Junior Olympics at regionals up in Spokane. That put him into the field of 25 competing in the decathlon Tuesday in Wichita.