Bergman and Dust Devils Shut Down Vancouver, 6-0
Posted:
Updated: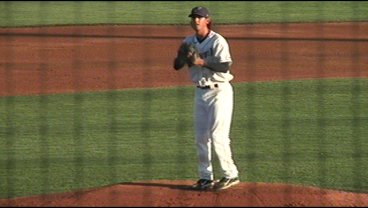 PASCO, Wash. -- The Tri-City Dust Devils had their third shutout of the season Thursday night, defeating the Vancouver Canadians 6-0 in front of 2,215 at Gesa Stadium. The win is the Dust Devils' seventh straight and 14th in their last 17 games.
Tri-City (3-0 second half, 25-16 overall) starting pitcher Christian Bergman (4-3) stifled the Canadians at the plate, throwing a complete game shutout en route to his fourth win of the season. In those nine innings he allowed four hits and struck out six without surrendering a single walk.
Vancouver (0-3, 24-17) starting pitcher Blake McFarland (4-3) took his third loss of the season for the Canadians, lasting just 4 1/3 innings and allowing five runs on seven hits. Reliever Shane Davis allowed the final Dust Devils run on two hits while going 1 2/3 innings.
The Dust Devils got another well-rounded effort at the plate, with eight of the nine players in the lineup getting a hit. Tri-City shortstop Tim Smalling led the way, going 3-for-4 with a run scored. Smalling now has a four game hitting streak. Dust Devils third baseman Jayson Langfels went 1-for-4 at the plate with two runs batted in, giving him four runs batted in the series thus far.
Friday night at Gesa Stadium is Faith Night, with various church groups throughout the Tri-Cities making their way to game three of five between the Dust Devils and Canadians. It will also be Family Feast Night at the ballpark with hot dogs, ice cream sandwiches, french fries and 12-ounce Coke products on sale for just one dollar! Tri-City righty Vianney Mayo will start on the mound while right-hander Zack Breault will be the starting pitcher for the Canadians. First pitch is at 7:15 p.m.