Brower Homer Gives Bend, 3-2, Win Over Walla Walla
Posted:
Updated: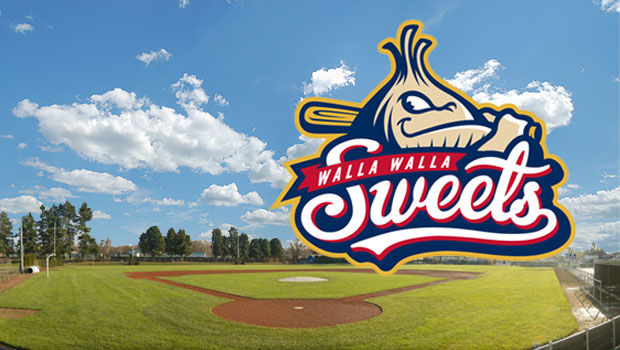 WALLA WALLA, Wash. -- Ryan Richardson pitched more than well enough to win on Friday night. His only mistake was a 2-1 pitch in the seventh inning that resulted in a solo home run that broke a 2-2 tie and gave the Bend Elks a 3-2 win over the Walla Walla Sweets at Borleske Stadium.

With a chance to tie Bellingham for the final playoff spot in the East on the line, the Sweets got a masterful outing from Richardson but Jordan Brower took on the role of Mr. Clutch in the seventh frame. Ahead in the count, Brower ripped a solo home run over the wall in right field for his first home run of the summer. He became just the second player to hit a home run to right this summer; Alex Stanford is the only other.

Richardson ended up throwing his second-straight complete game but was the tough-luck loser. He gave up three runs on three hits and struck out nine in his dominating performance. Two throwing errors in the second led to the first Bend run and an RBI double by Michael Benjamin Jr. tied the game at 2-2 in the third.

Walla Walla did give Richardson a lead early in the game. Zach Wentz started the second with a double, Chance Kopacz was hit by a pitch and Austin Heaps walked to load the bases with no outs. Kalani Brackenridge followed with an RBI single to center to tie the score at 1-1 and Kevin Hawk's 4-3 double play brought in the second run.

Bend tied it in the third and then both pitchers took over. Richardson got a 4-6-3 double play to end the fourth, struck out two in the fifth, two more in the sixth and finished his night by striking out Royce Bollinger on pitch 122. Bend starter Daniel Chavez was just as good. After the tough second, Chavez settled down to throw seven innings. He scattered four hits over the next five innings and handed the ball to his bullpen in the eighth. Joey McClung came on in the eighth he got a break on a Stanford liner to center. Don Collins raced in a dove for the fly, appeared to make the catch but the view of the ball rolling behind him was invisible to the umpires. It was ruled a catch and McClung got the next two outs and Jeff Brigham closed down his fifth save with a scoreless ninth.

The seventh inning home run made Chavez a winner for the sixth time this summer and tied him for the league-lead. Stanford was the only player in the game with multiple hits.

The loss also means the Sweets were unable to catch up to Bellingham. The Bells lost to Cowlitz 9-0 but the Sweets loss kept them a game behind still.