TRI-CITIES 2011: Brown, Bernard, Villwock win Saturday Unlimited Hydroplane Heat Races
Posted:
Updated: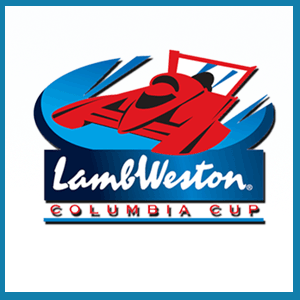 Brown, Bernard and Villwock Win Early Heats in Air National Guard Series
Kennewick, Wash., July 30, 2011—A clever maneuver by driver Kip Brown before the start helped the national high points leader win his heat Saturday at the Air National Guard Hydroplane Series in the Tri-Cities, Wash.
Dave Villwock, the sport's all-time career race winner, and driver Jeff Bernard won their respective heats during action on the Columbia River. But it was Brown's early maneuvering to outduel the veteran Steve David that was that the talk among fans on the shores.
In the fight for lanes, David along with drivers Jon Zimmerman and Ken Muscatel had the inside lanes but were running slowly. Brown sped past the group of boats, circled around and took away one of the inside lanes. David in the Oh Boy! Oberto missed the 1 minute start buoy and was penalized a lap. It was David's first race back after being injured in a crash three weeks ago.
"The leapfrog is something we do on a pretty regular basis in the 5-litres," Brown said. "If you're going to do something that Steve (David) did…get up there and park long before the start, you have to take advantage of it."
The heat victory was the third of Brown's career. He picked up his first two career heat wins at the season opener in Madison. The team leads the national points standings and is being pursued by Spirit of Qatar.
Bernard collected a heat victory after holding off teammate Scott Liddycoat in a hard-fought race. Averaging 145.478 mph on the 2.5-mile course, Bernard in the Graham Trucking boat won by several boat lengths. "The (Valken.com) was really fast and it took some time to get around them," Bernard said. "Once we were able to get around them we were able to settle in."
Villwock had a great start in his heat and was able to stay well ahead of J Michael Kelly in the 88 Degree Men boat. Kelly pushed Villwock but the Spirit of Qatar had too much speed in the heat.
"With this many boats here, it's real important to get points," Villwock said. "We got a lot of points there and that's good."
Thirteen boats are competing in the Air National Guard Hydroplane Series race in Tri-Cities race. The racing continues today with two more rounds of heats and the final for the Lamb Weston Columbia Cup is slated for 4:50 pm. PDT.
Preliminary Heat Winners Saturday for Air National Guard Series in Tri-Cities, Wash.
Heat 1A: 1. Dave Villwock, 142.526 mph, 2. J Michael Kelly, 3. JW Myers.
Heat 1B: 1. Jeff Bernard, 145.478 mph, 2. Scott Liddycoat, 3. Brian Perkins.
Heat 1C: 1. Kip Brown, 139.591 mph, 2. Jon Zimmerman, 3. Ken Muscatel.