Burba Taking a Different Role on the Mound for Tri-City
Posted:
Updated: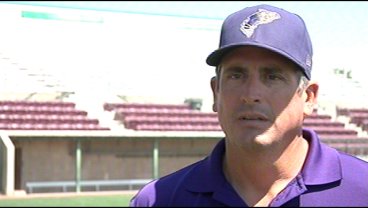 Pasco, WA--- Last night Tri-City picked up its league leading fifth shutout, with a 4-0 win over Vancouver. Success that can be attributed to the Dust Devils new pitching coach Dave Burba.
Tri-City pitching coach Burba pitched in the majors from 1990-2004. A 15 year career pitching for six different teams, as a starter and a reliever. Finishing with 115 wins and a 4.49 ERA. After hanging up the cleats in 2006, Burba knew he could never truly leave the game.
Burba said, "This is what I love, and I guess to be honest with you it's the only thing I know. So that's why I do it."
With baseball in his blood, he made his return to the diamond as a pitching coach for Tri-City this season. His philosophy let the new pitchers at the level find comfort, and coach up the vets.
Burba talked about what his group of pitchers need to work on saying, "Working better on their mechanics. Set up hitters, and at this level basically we're trying to get them to locate fastball's... And learn how to be a pitcher and not a thrower."
Burba's competitive nature has rubbed off on his pitching staff, as they rule the Northwest League, being tops in ERA, walks allowed, WHIP, shutouts and complete games pitched.
Burba said, "I'm trying to install that into the kids that I'm working with now. You know reach down somewhere... Find some way to become a stand out... and a lot of times it's reaching in and finding that competitor."