Anderson's Gem Leads Sweets past Kelowna
Posted:
Updated: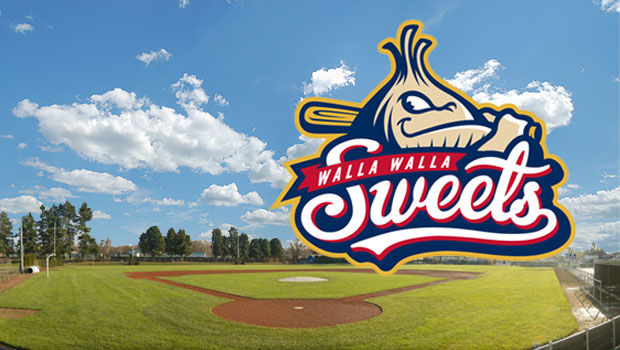 Walla Walla-- The Kelowna Falcons came to the ballpark swinging the bats but Kyle Anderson quickly silenced them and led the Walla Walla Sweets to a 3-1 victory on Monday night at Borleske Stadium.

Kelowna's first two hitters reached with singles but Anderson was not fazed. He got a ground ball to short for the first out and then struck out the next two batters to end the first and jump start his best outing of the summer. He went seven innings and struck out nine to earn his first win and help the Sweets re-tie Bellingham for second place in the East Division standings.

That win was possible thanks to a productive first inning from the Sweets. Elliot Stewart worked a one-out walk and Zach Wentz kept the inning alive beating out an infield single. Chance Kopacz walked to load the bases and Brenton Allen hit the first pitch from Falcons starter David Otterman into center field for a two-run single.

The two runs along with Anderson's mound dominance spelled good things for the Sweets. The lefty from Cal Poly worked around a two-out error in the second and gave up his only run in the third. Dillon Bryant reached on an error, stole second and scored as Greg Friesen's fly to center dropped in front of a sliding Andrew Mendenhall. After that Anderson was nearly unhittable. He gave up back-to-back two-out singles in the fourth but got a pop out to end the inning and then allowed just two hits over the next three innings. Anderson faced a bases loaded situation in the fifth but got a ground out to short, used a 4-6-3 double play to pitch a scoreless sixth and struck out two in his final inning.

Walla Walla tacked on an insurance run in the fifth on a Wentz single. Stanford doubled to start the inning and Wentz drove a fastball into right field for his third RBI in the last two nights. The Sweets then called on Jacob Overbay in the eighth and the relief ace did his job. He gave up a leadoff double in the eighth but struck out the next batter and Stanford turned a lineout into a double play as he doubled the runner off of second. Overbay came back out in the ninth and after a one-out single, he got two-straight ground outs to short to end the game and earn his first save.

Otterman gave up three runs on seven hits over 5.1 innigns and Boomer Hermes pitched 2.2 scoreless innings of relief in the losing effort. Victory Rasor-Thompson, Friesen and Andrew Firth each had two hits for the Falcons. Wentz had his second straight two-hit night and was the only Sweet to record multiple hits.