New apartment going up but it's still hard to rent
Posted:
Updated: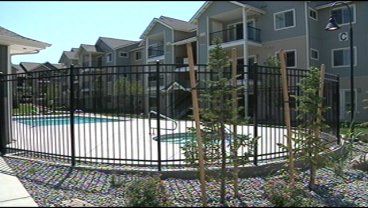 RICHLAND, Wash. -- If you're looking for a place to live right now, you know it's a tight renter's market in the Tri-Cities, but there are several new places popping up around town. to meet the demand.
Crown Property Management did their rental survey back in March 2011. There is a 99% occupancy rate in Kennewick, 98% in Pasco and 97% in Richland.
The assistant leasing manager at Stonegate Apartments in Pasco, Cher Cano often has to put people on waiting lists.
"We have a couple of two bedrooms, but they're pre-leased two months out.," says Cano
The Crossings Apartments on Chapel Hill Blvd are so full they're in the process of putting up 4 new buildings and adding 72 new units.
West Richland is also up and coming . The Quail Springs Apartments on the corner or Kennedy and Dallas are almost ready to begin renting on August 8th. The entire project will be done in September and will have 118 units.
"Right now there's 24 units that will be coming up, and we have 20 people wanting to rent them already. so the applications are heavy here, we have plenty of people to fill these places," says Mike Lourenco, the Project Manager who works for Vandervert Development.
There are no apartment projects in the works for the most crowded of the Tri-Cities, Kennewick.

Richland is the busiest in terms of new apartment complexes going up. Riverstone Residential just opened the Island View Apartments on Columbia Park Trail on June 1. The complete project will be 144 units finished in September.

"Right now we have 93 units that are currently open and ready for renting, 52 of them are rented out," says the community manager there, Erik Wessling.
There are also two other developments going on in Richland. Regency Park, a two phase project behind the Target on Queensgate which will eventually have 228 units is already underway.
On Monday, the city received another submittal for a project on Duportail and the Bypass Highway, called River Trail for 180 units.