Bend Too Much For Walla Walla, 8-1
Posted:
Updated: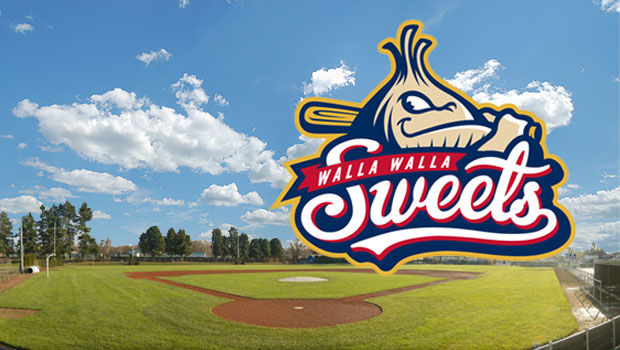 BEND, Ore. -- The Bend Elks picked up 15 hits on the night and starter Steven Ostapeck struck out five over seven innings in an 8-1 victory over the Walla Walla Sweets at Vince Genna Stadium on Tuesday night.

Walla Walla got a leadoff double to start the game from Alex Stanford but Ostapeck set down the next 11 straight and his offense did the rest. Stetson Olson was hit by a pitch in the first, went to second on a wild pitch and scored the first run of the game on Tyler Christian's RBI single to right. Bend tacked on three more in the third thanks to one swing from Michael Benjamin Jr. Sweets starter Trent Allianic walked the first batter of the inning and then fell behind 3-1 to the next batter before leaving the game with discomfort in his arm. W2 called on Doug Christie and after a walk, Benjamin sent his 2-1 pitch over the wall in left for his fourth home run of the summer. Christie settled down following the home run but the Sweets could not get any closer.

Ostapeck got a 1-2-3 second, 1-2-3 third and struck out the first two batters of the fourth before giving up a single to Zach Wentz. He rebounded to get a fly out and then threw another 1-2-3 inning in the fifth. His only blemish came in the sixth as Kevin Hawk led off with a hustle double, his first extra-base hit of the summer, to right-center. Two batters later Hawk scored as Bend centerfielder Don Collins misplayed Denver Chavez's single. Ostapeck did not panic and retired the final five batters he faced and left with a 4-1 lead.

Bend put the game away with four runs over the final two innings on seven hits. Kept quiet by Christie through the middle innings, the Elks jumped on Eric Yardley in the seventh. Olson and Benjamin had back-to-back singles to put runners on the corners and Christian's 6-4-3 double play ground out scored the fifth run. Yardley got out of the inning with a strikeout but the Elks picked up four-straight hits to start the eighth. Ryan Dunn homered to start the inning and Collins and Olson each picked up RBI.

Taylor Chris and Dan Grazzini each tossed a scoreless inning of relief for Bend to close the door. Tyler Billen pitched a scoreless inning for the Sweets and Christie allowed just one run on six hits over four innings of relief. Dunn and Wagner each had three hits for Bend and Olson scored three runs.

Walla Walla's loss was somewhat softened thanks to Kitsap's 2-0 win over Bellingham. The Bells loss kept both teams tied for second place with eight games remaining in the summer.