"First Friday" events are a big success so far
Posted:
Updated: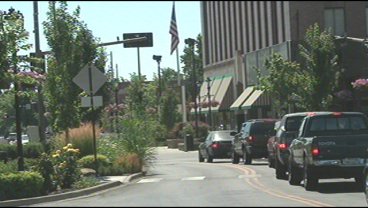 YAKIMA, Wash.-- The Committee for Downtown Yakima began the "First Friday" event back in 2008. Since then, it's grown to have 25 businesses take part on a monthly basis.
"We just want to welcome the community, young and old, downtown. Give them a reason to come and celebrate Friday and the restaurants, bars and stores that we have down here," said Jamie Lee Stickel of The Committee for Downtown Yakima.
And everyone is loving the extra money the event brings. Business owners who take part say they see a lot more people in their restaurants on the first Friday of every month.
"Friday's are always very busy for us but First Friday's have been even more so. It's a great way to push for Downtown Yakima businesses," said Bob Hargreaves, owner of Bob's Keg and Cork.
A push they say is needed right now, with people eating out less and less due to the economy.
"We now see that the first Friday is the busiest day of the month and everyone looks forward to hoping and having great business, especially in these economic times," said Jar Arcand, owner of Santiago's Gourmet Mexican Cooking.
Hargreaves says he's seen a 15% spike in sales during First Friday's. A tell tale sign that people are flocking to downtown more and more.
"People know about it, they really enjoy it. They come down just for First Friday," said Hargreaves.
And with live music, food and drink specials, and even sales in retail stores, people around Yakima and the valley seem to also like it.
"First Friday is a good deal," said Arcand. "It's a good deal for the consumers to come down and enjoy the entertainment playing around."