High school reunion turns into fundraiser
Posted:
Updated: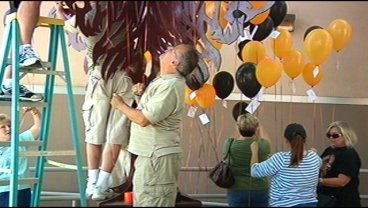 KENNEWICK, Wash. - High school reunion turns into fundraiser. The 1971 graduating class of Kennewick High School is getting together not only to celebrate their classmates now but also the ones who have passed.
Friday we got to see the Tree of Life Memorial. It was recently built to remember KHS Alums that have died over the years. The reunion has also been turned into a fundraiser in memory of Danny Waller, a classmate who drowned in 1973.
Waller's parents were responsible for starting the local Dive Rescue team and as a result of his death KHS Alumni are helping raise money for Columbia Basin Dive Rescue. Some former students say its a great cause and brings the graduated classes closer together.
Debra Blum of Keenewick High School Operation Reunion '71 says "once you're a Lion you're always a Lion and you just have the comradery and the fellowship. You just stick together and help each other out."
The former KHS students will be hosting a Dunk-a-cop and raffle at Jackson's Sports Bar in Kennewick Friday afternoon until 8 p.m. They will continue to raise money for a rescue robot that goes into the water and saves people when members of Dive Rescue cannot.
Saturday night the class is getting together to present checks to the Franklin County Sheriff's department and Dive Rescue at the Shilo Inn in Richland.