Wenatchee too Much for Walla Walla, 8-2
Posted:
Updated: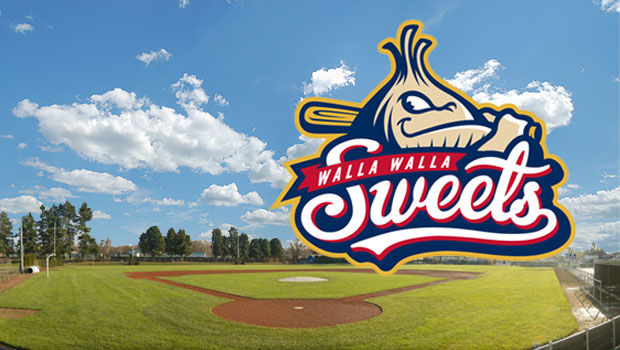 WALLA WALLA, Wash. -- The Walla Walla Sweets needed one win or one Bellingham Bells loss to clinch their first postseason berth in playoff history. A six-run seventh from the Wenatchee Applesox erased any thought of a victory but the Kelowna Falcons rallied to win 4-3 over the Bells in ten innings and send the Sweets to the playoffs.

For a while it looked like the Sweets would need no other help than their own. They staked starter Jacob Overbay to a 2-0 lead after three and played stellar defense behind him but the wheels began to fall off in the sixth. Payden Cawley-Lamb singled with one out, Connor George doubled and Ryan Barnes singled to make it 2-1 Sweets. With runners on the corners, Pat Valaika hit a ground ball to short that looked like two but the return throw to first was high and allowed the tying run to score.

Wenatchee starter Phillip Ferragamo finished off his resurgent outing with a 1-2-3 sixth and the Applesox put the game away in the seventh. In all, they scored six runs and sent 11 batters to the plate. Eric Filia-Snyder started the inning with a single and Aaron DeGuire walked to end Overbay's night. Andrew Daniel followed with a sac but that was mishandled for an error and Breland Almadova walked to make it 3-2. Reliever Cory Mack got the first out on a nice play from Denver Chavez at second; he fielded and threw home to force out the runner. A wild pitch, though, with George batting would result in two runs and Barnes, Valaika and Filia-Snyder capped the scoring with run-scoring singles.

The Sweets built their lead around team baseball in the second and third innings. Zach Wentz started the second with a single and moved to third as Chance Kopacz's fly to right field fell in just fair for a double. Elliot Stewart completed the team inning with a sac fly to right field to make it 1-0. In the third the Sweets scored their second run thanks to Ferragamo's wildness. Alex Stanford led off the inning with a single, his 64th hit of the summer and advanced to second as the ball was misplayed in the outfield. Ferragamo then hit Chavez and Andrew Mendenhall back-to-back to load the bases with no outs. Wentz scored Stanford with a sac fly but Ferragamo got a fly out and ground out to end the inning.

Making his second start against Wenatchee this summer, Overbay worked out of trouble in the first and pitched well for the Sweets. He allowed consecutive bunt singles to start the game but picked up Cawley-Lamb at first, got a pop out and then struck out Valaika looking to strand two men on base. He let his middle infield do the rest. He induced a 4-6-3 double play to end the second, a 6-4-3 to end the third and another 4-6-3 to end the fourth. His best inning of the night came in the fifth as he struck out two and had his only 1-2-3 inning of the night.

Ferragamo settled to throw six innings and allow two runs on just four hits to pick up his fourth win. Cawley-Lamb had three of Wenatchee's 13 hits and now has 17 against the Sweets this summer. Three other collected two hits and Barnes drove in two. Stanford's 64th hit tied him with Drew Heid for the most in a single season in West Coast Leage history. Heid, a Touchet native, had 64 hits while for playing for the Bend Elks in 2008.

The Sweets playoff opponent will be the Applesox and the three-game East Division Championship round begins on Friday at Borleske Stadium with a 7:05 p.m. first pitch. Games two and three (if neccessary) will be in Wenatchee on Saturday and Sunday.