Local company helps heal people overseas
Posted:
Updated: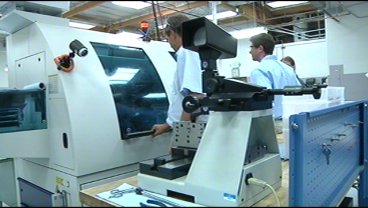 RICHLAND, Wash. -- SIGN, an orthopedic implant manufacturing facility in Richland, designs tools used to help heal people in disaster areas and developing countries.
Operations Manager, Richard Grizzell said, "we have a poster here at SIGN of a man who laid in traction for three years...that's months not years. A nail we make could have got him out of bed in three days."
There is a growing need for products and innovations like the ones at SIGN, as third world countries industrialize but don't have the medical technology or doctors to keep up with accidents.
Jeanne Dillner is the CEO of SIGN. She said, "we are exporting product to nearly 50 countries throughout the developing world along with the education we provide to them."
The staffing at SIGN has grown by 54% since March 2008, which is one reason why Senator Patty Murray chose it as an example of where job opportunities are.
"Creating new jobs and being competitive is absolutely critical part of that. I think the Tri-Cities is a great place to be looking at that," said Sen. Murray.
Leaders at SIGN say there are 20 to 50 million road traffic injuries a year. About 90% in developing countries.
"The quantity we produce in a year doesn't even skim the need. Trauma is a huge need throughout the world," said Grizzell
Last year, SIGN helped heal 18,000 people and hope to help 25,000 this year.